LPDDR4 TEST PLATFORM
The LPDDR4 Test Platform, based on the Xilinx Kintex-7 FPGA, is a modular, open source solution for experimenting with memory controllers and measuring vulnerability of various LPDDR4 memory chips to the Rowhammer attack and similar exploits.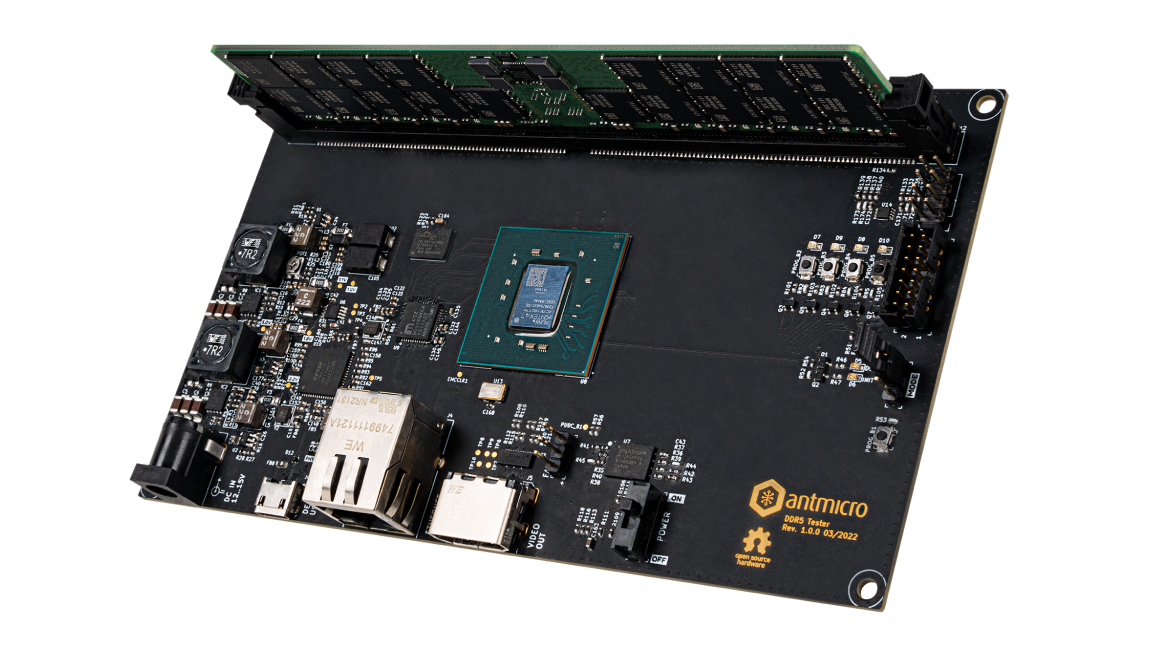 This platform has been released as open source, meaning that Antmicro's customers get full control of the solutions that we build based on it, along with unmatched flexibility, transparency and usability.
VIEW ON THE PORTAL
Experimenting reliably on a robust platform
The platform features various I/Os: GbE for communication with the host platform, HDMI that can be used for processing video data and experimenting with streaming & HDMI preview applications, USB for uploading your bitstream or debugging, as well as a SD card slot.
READ THE BLOG
Modular and extendable
We have created a flexible, modular device that consists of the main test board and a series of easily swappable testbeds for different LPDDR4 memory chips.
VIEW ON THE PORTAL
Antmicro offers commercial development services, helping customers build more secure and reliable products by creating open source test frameworks such as the LPDDR4 platform, which can be customized to meet your specific product requirements.
CONTACT US
Interested in purchasing our products or services?
Other platforms: