TK1 SMART VISION KIT
The TK1 smart vision kit, based on the Toradex Apalis TK1 SoM, is an off-the-shelf development hardware bundle that can be used to kickstart your project in robotics, defense, industrial or other markets which require on-board computing power of the Tegra platform for video processing and analysis.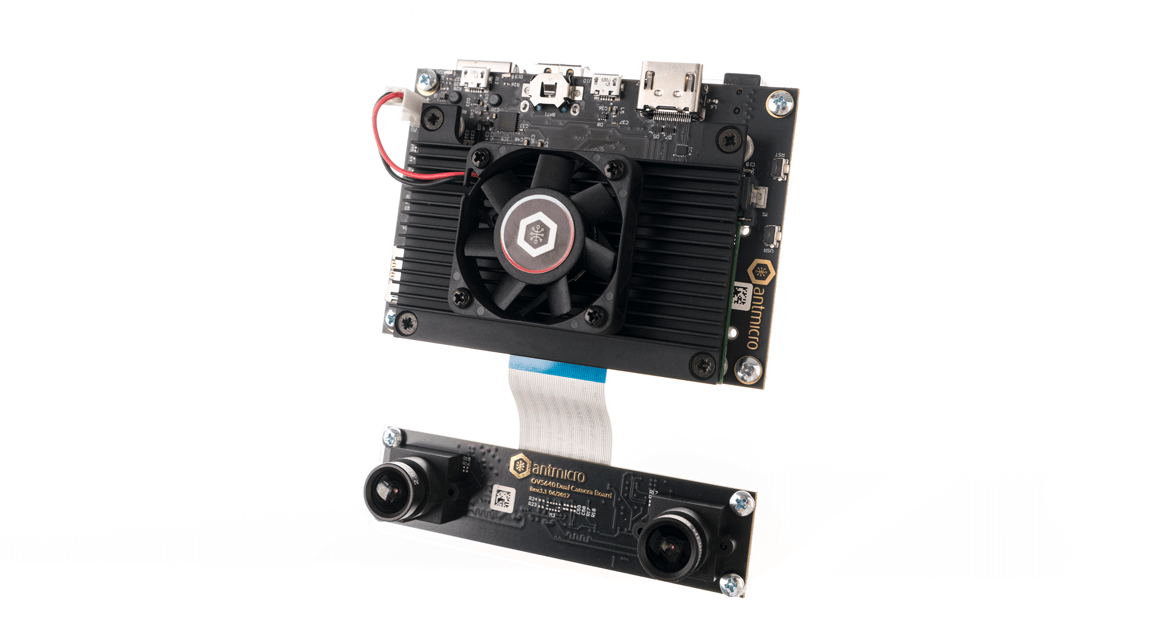 Use the power of the on-board CUDA capabilities for parallel processing of incoming video data and for deep learning algorithms accelerated with cuDNN and frameworks like Caffe or TensorFlow.
FEATURES:
CUDA-enabled Tegra K1 hardware
2 MIPI CSI-2 cameras
Interface other cameras with customized camera boards
Image pre-processing and analysis in CUDA
Dual camera board included
Android 6.0 or 7.1 on request
The TK1 board can integrate with custom camera boards with up to 3 MIPI CSI-2 cameras and comes in a dual camera setup bundled with the necessary software, but Antmicro provides customisation services to build whatever is needed for your application.
Hire us to:
CONTACT US
Interested in purchasing our products or services?
Other products: