Press Release: CHIPS Alliance Welcomes Antmicro to the Platinum Membership Level
Published:
Topics: Open FPGA, Open ASICs, Open source tools
Originally issued by CHIPS Alliance
---
CHIPS Alliance continues to grow with more than 25 companies collaborating on open source hardware and software technologies
SAN FRANCISCO, Feb. 11, 2021 – CHIPS Alliance, the leading consortium advancing common and open hardware for interfaces, processors and systems, today welcomed Antmicro and VeriSilicon to the company's Platinum membership level. Antmicro, one of the initial members of the CHIPS Alliance, has upgraded to the Platinum membership level to reflect its deepening involvement in the organization. VeriSilicon is new to the CHIPS Alliance, although the company is heavily involved in open source activities.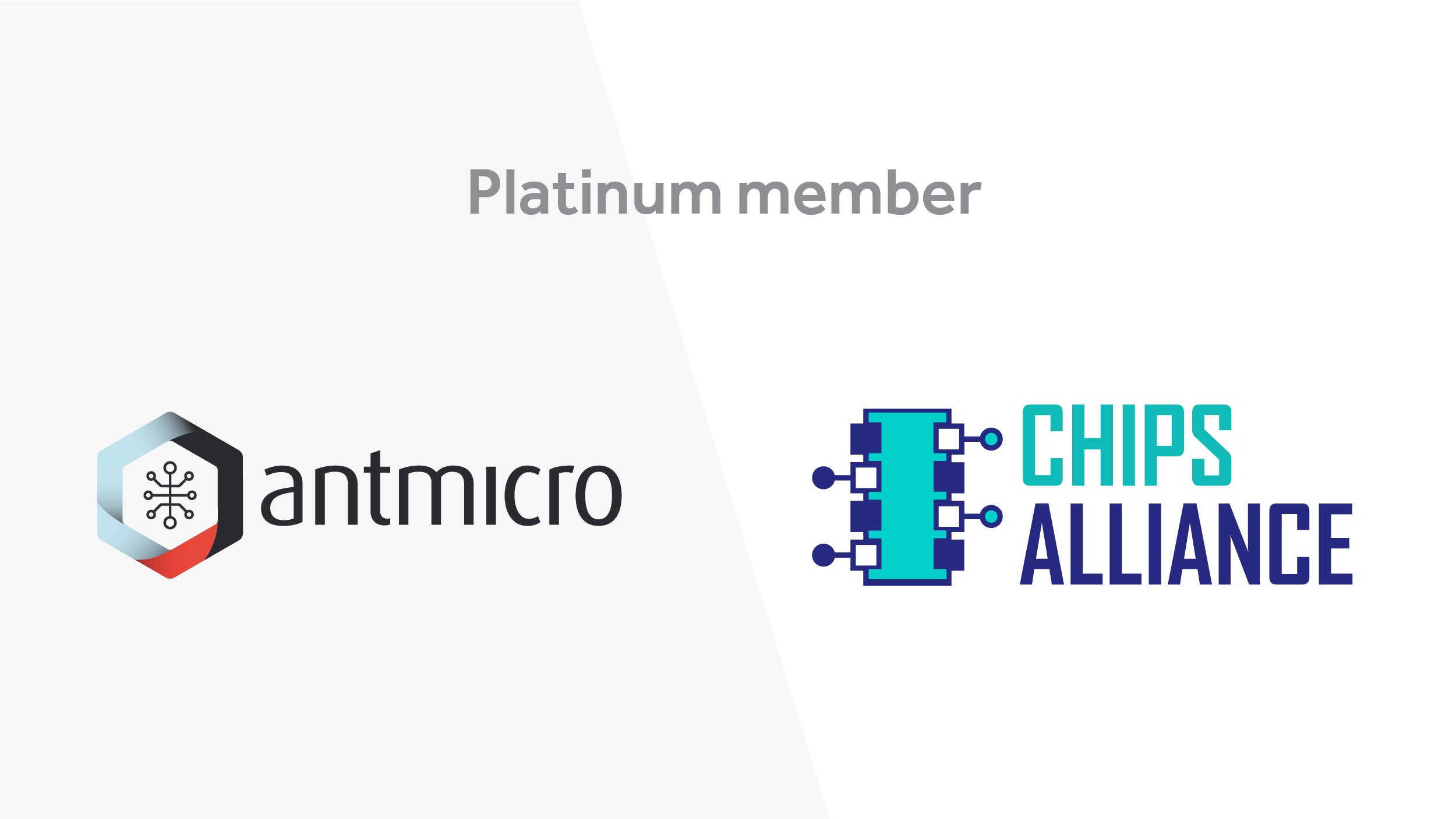 "Over the past few years, Antmicro has continued to become more involved in the CHIPS Alliance, helping to steer the technical deliverables and strategic direction of this important organization," said Michael Gielda, VP Business Development at Antmicro. "We're deeply committed to furthering the goals of the CHIPS Alliance to realize the vision of open source RTL designs and tooling for silicon and FPGAs."
In addition to his role at Antmicro, Gielda is Chair of Outreach at the CHIPS Alliance, helping to drive the marketing, educational and community activities of the organization. Antmicro provides development and commercial support services for open source IP, systems and tools, actively participating in a number of other open source projects and initiatives including RISC-V International, OpenPOWER Foundation, Renode and Zephyr Project. Antmicro is also propelling many of CHIPS Alliance efforts like open source SystemVerilog support and FPGA & ASIC tooling.
Read the full announcement.