Laboratory equipment and precision-measurement devices require flawless high-speed signal processing to meet the ever growing standards of the industry. And with new areas of application, measurements are increasingly being taken out of the lab and into the field.
Antmicro has a track of working with partners in the medical industry, especially in the area of pharmaceutical devices and portable hand-held medical imaging tools.
We use our FPGA knowledge and skills to develop technologies with applications in e.g. land and offshore survey instruments, portable measuring devices, laser spectroscopy, lab testing equipment and any kind of required sensor fusion.
Partnered with Xilinx, we deliver quality FPGA and FPGA+SoC solutions based on emerging technologies such as the Zynq US+.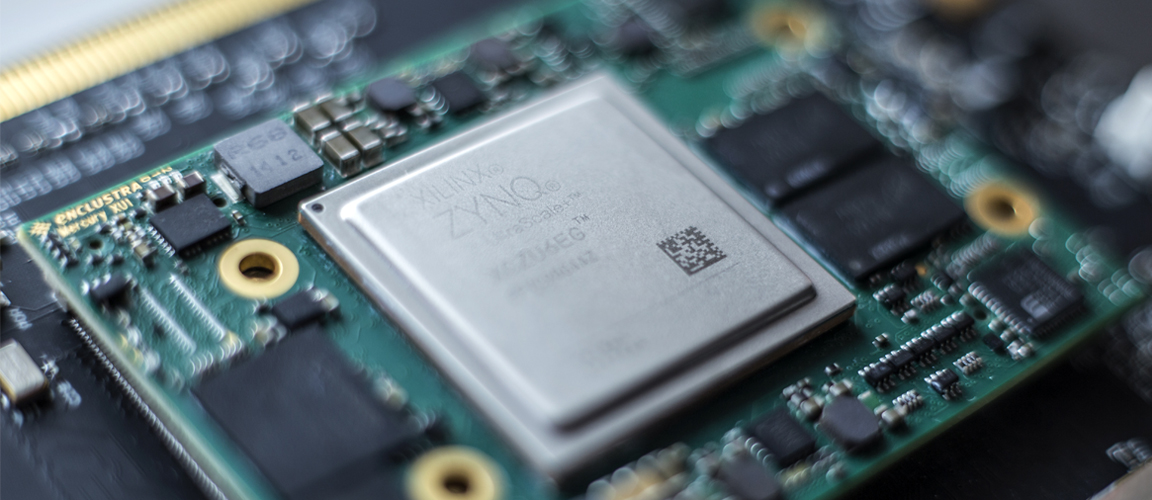 FIELD PROGRAMM­ABLE GATE ARRAY
MORE
With today's capabilities of GPU-accelerated computing, surveyors and other engineers are able to perform measurements in the field, no matter where - mapping landscape features, civil structures or even growing crops from a CUDA-programmed drone vision system is an example of what Antmicro's expertise can help you with.