Apalis Smart Vision Baseboard
The Apalis Smart Vision Baseboard, based on the Toradex Apalis iMX8 or TK1 SoM, is an open-source, off-the-shelf development hardware bundle that can be used to kickstart your project in robotics, defense, industrial or other markets which require the on-board computing power of the NVIDIA Jetson or NXP i.MX platforms for video processing and analysis.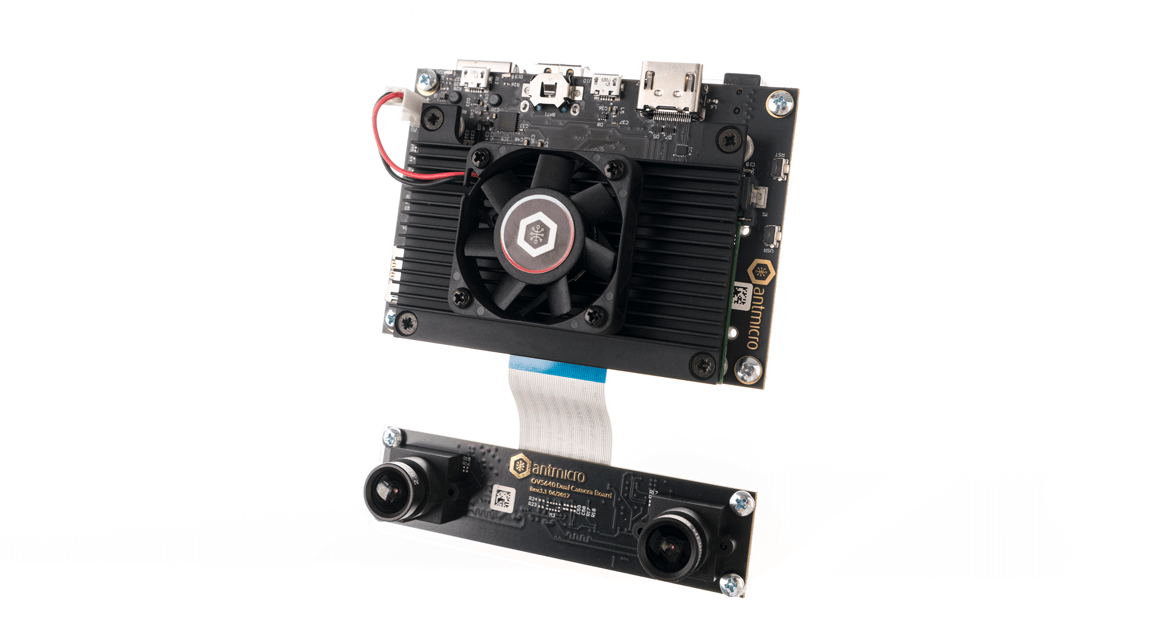 This platform has been released as open source, meaning that Antmicro's customers get full control of the solutions that we build based on it, along with unmatched flexibility, transparency and usability.
VIEW ON THE PORTAL
Use the power of the on-board CUDA capabilities for parallel processing of incoming video data and for deep learning algorithms accelerated with cuDNN and frameworks like Caffe or TensorFlow.
FEATURES:
CUDA-enabled Tegra K1 hardware
2 MIPI CSI-2 cameras
Interface other cameras with customized camera boards
Image pre-processing and analysis in CUDA
Dual camera board included
Android porting services on request
Our Apalis Smart Vision Baseboard can integrate with up to 3 MIPI CSI-2 cameras and comes in a dual camera setup bundled with the necessary software, but Antmicro provides customisation services to build whatever is needed for your application.
Hire us to:
CONTACT US
Interested in purchasing our products or services?
Other platforms: