As a RISC-V Platinum Founding Member, Antmicro offers extensive services to mitigate early adopter issues in building real RISC-V systems. We use open tools & workflows to enhance automation and reuse. And we help connect to right partners & communities.
Antmicro works to strengthen the software and FPGA ecosystem of RISC-V, collaborating with parties such as Google, Microsemi, NXP, Western Digital and Thales.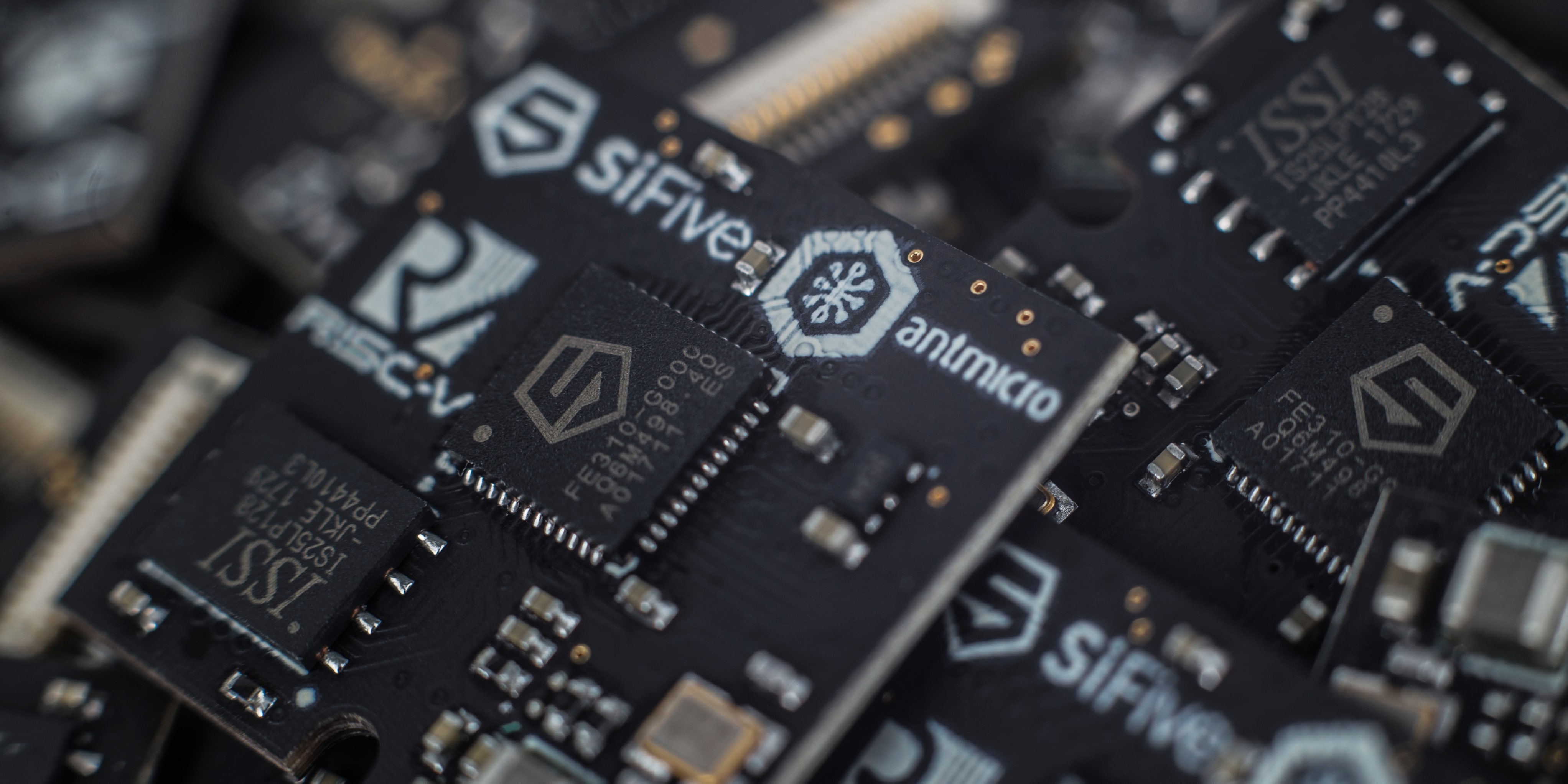 With tools like the Renode simulation framework, proven FPGA implementations and comprehensive development services, Antmicro drives adoption of RISC-V in real-world applications.
Get started with Risc-V
Proof of Concepts (PoC), prototyping, hardware platforms
Early software adoption (e.g. porting operating systems, edge AI frameworks, build systems)
Renode simulation framework for faster, better quality SW development
Custom, open-source-based FPGA IPs, tools & integrations
RENODE SOFT­WARE/​HARD­WARE CO-DESIGN
Renode is Antmicro's open source development and testing framework which lets you simulate physical hardware systems - including both the CPU, peripherals, sensors, environment and wired or wireless connections between nodes.
Renode helps solve new engineering challenges presented by building new RISC‑V based or heterogeneous, multi-architecture systems:
drastically reduce design cycles
rapidly explore architecture trade spaces
engage in effective hardware/software co-design
Read more about the Renode project at our dedicated website.
Renode's open source nature combined with professional support from Antmicro make it a great choice for enabling development communities to experience your new RISC-V platform in a software-centric workflow that encourages continuous testing and reuse:
recommended and used by players in the RISC-V Foundation
open source license, modular building blocks, flexible structure - a natural fit for the open and extendible RISC-V ISA
easy to create new hardware configurations (existing and in-development)
Read more about how the industry is using Renode to work with RISC-V: