ULTRA­SCALE+ PRO­CESS­ING MODULE
Meet one of the world's most powerful FPGA MPSoCs, the Xilinx Zynq UltraScale+, embedded in Antmicro's high-end, open-source UltraScale+ Processing Module with HDMI port routed through the FPGA fabric for video in and out targeted at high-speed video processing projects.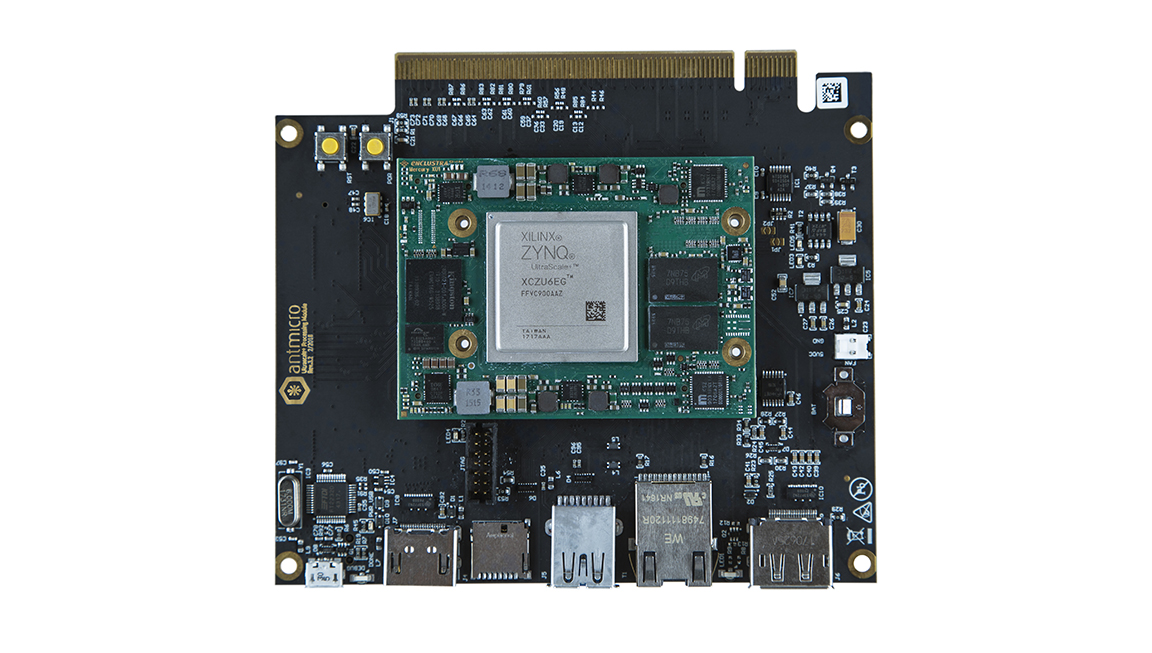 This platform has been released as open source, meaning that Antmicro's customers get full control of the solutions that we build based on it, along with unmatched flexibility, transparency and usability.
VIEW ON THE PORTAL
Offers 28 differential pairs available on the PCIe-style edge connector and 48 pairs available on the board-to-board QSE expansion connector.
Can be interfaced with a wide range of external I/O, including a dedicated stereo sensor board with two CMV2000 sensors.
Combined with Antmicro's full-stack FPGA SoC development services (especially interfacing programmable logic and software), this platform exposes the power of the Xilinx UltraScale+ technology.
Antmicro offers full-stack FPGA SoC development services:
Customize Linux distributions / buildsystems
Interfacing IPs, building custom IP blocks
Dynamic reconfiguration
High-speed interfacing between PS and PL
CONTACT US
Interested in purchasing our products or services?
Other platforms: