OPEN SOURCE JETSON BASEBOARD
Antmicro's Open Source Jetson Baseboard is designed to unlock the power of NVIDIA's Jetson Nano, Xavier NX and TX2 NX modules, putting them at the heart of cutting-edge projects and driving innovation in areas such as Artificial Intelligence/Machine Learning, drones, medical and industrial object recognition systems.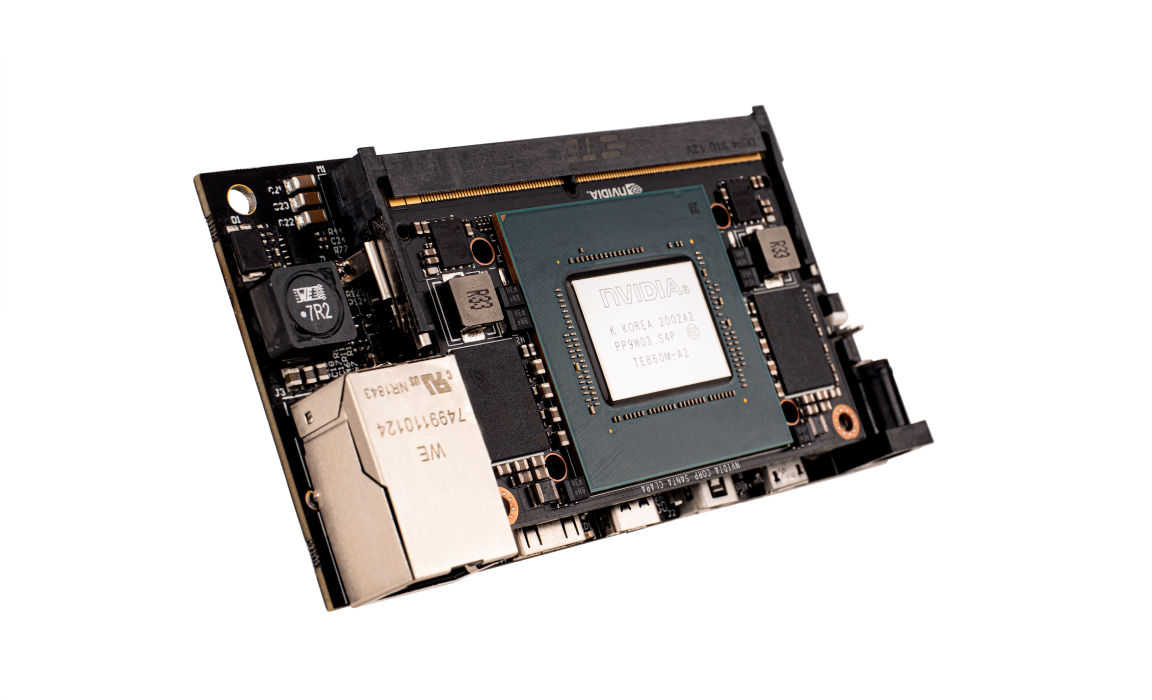 This platform has been released as open source, meaning that Antmicro's customers get full control of the solutions that we build based on it, along with unmatched flexibility, transparency and usability.
VIEW ON THE PORTAL
DEVELOP A FULL PRODUCT WITH ANTMICRO
Antmicro has the expertise needed to rapidly build, customize and adapt specialized devices based on the Open Source Jetson Baseboard. Once we design hardware, we can develop dedicated software that will maximize its capabilities and turn it into a full system.
Based on a wide array of open source technologies, we can create over-the-air update systems, device management systems, secure boot, Yocto / OpenEmbedded BSPs, peripheral drivers, gstreamer pipelines, ROS applications, AI pipelines and APIs.