Embedded World 2011 in Nürnberg
Published: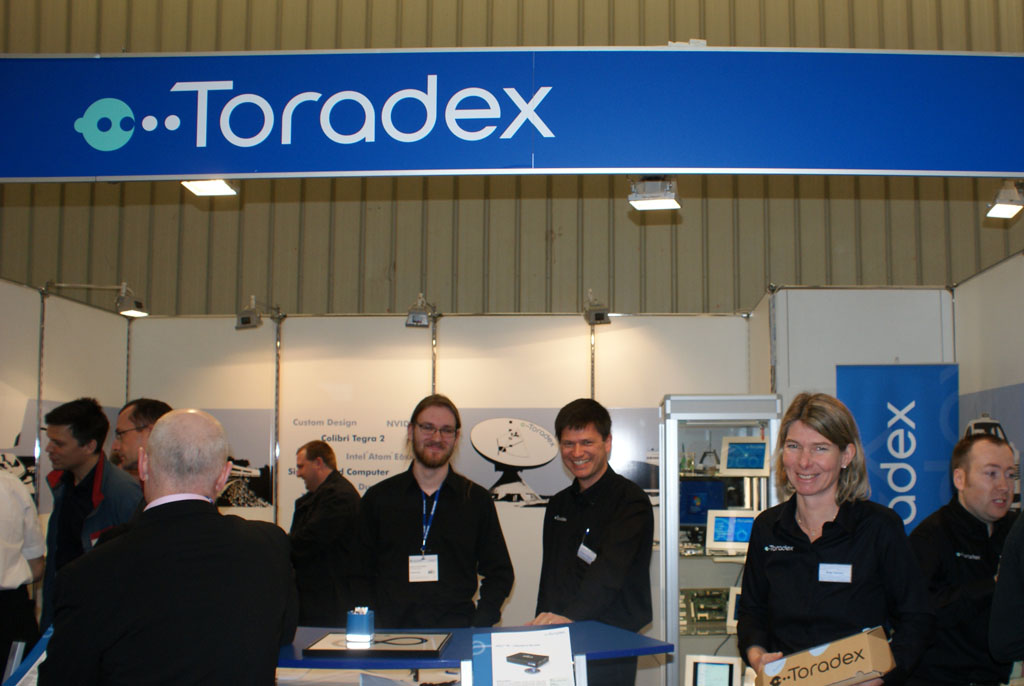 Embedded World is a must-go for anyone with a passion for embedded; fortunately this is an obligation we take upon ourselves very gladly. As always, EW's excellent organisation, great variety of exhibitors as well as its inspirational value were something to admire.
From the multitude of ideas and insights that always arise after a trade show that large (over 800 exhibitors, some of them with as many as three booths – like our friends at Toradex, with whom we had a very pleasant chat) the one that cannot be overlooked is how ARM CPUs seem to be keeping their grip on the embedded market, with almost every of the larger CPU providers presenting either a recently launched Cortex processor or one in development. We're also quite happy to see that Linux (with its mobile flavour, Android) is never losing on popularity and, together with many good open-source projects concentrated around it, is finding more and more applications in embedded systems.
While there is no such thing as free lunch, there was – as every year – free coffee to get at Ferchau's booth. We sort of happened to be passing that way. Every day.
A visit to the software part lended many an interesting conversation, not the least so with guys at Nabto's booth, where we had the possibility to practice our conversational Danish and Norwegian. They are using a browser plugin to publish data from a small embedded server on the client device. Neat.
Overall the visit to Embedded World this year has been fruitful, with new ideas just waiting to be stumbled upon. You can expect some of them surface on this blog in the nearest future :)