ECS 2015 – summary
Published:
New contacts, new opportunities and great feedback on all of our demos – it was certainly worth participating in Embedded Conference Scandinavia this year and see how Antmicro's presence in Sweden is taking on an exciting turn.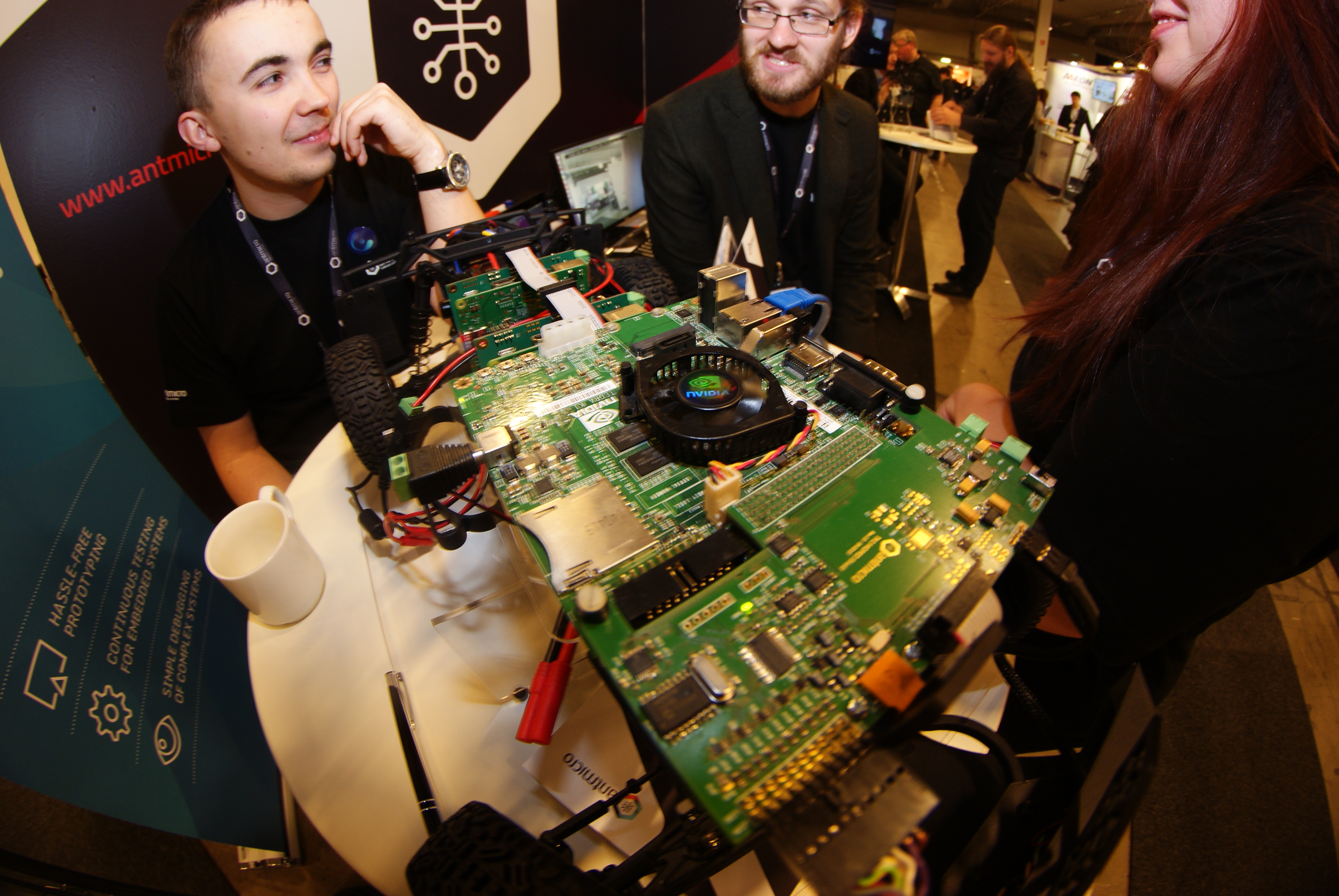 We presented three demos at our booth to demonstrate the latest tech we developed. The MOPED upgraded with Nvidia Tegra K1 for advanced vision processing and pattern recognition caught the eye of open source/open hardware enthusiasts and representatives of the automotive industry alike. It was great to receive so much positive feedback from the original author of the MOPED platform, Eilert Johansson of SICS, and we are looking forward to showing more soon.
The Emul8 Open Source Emulator, jointly released with Realtime Embedded, generated a lot of interest, with people who had downloaded it on the first day of the conference coming back to our booth on the following day to learn more and receive practical tips from Piotr Zierhoffer, Emul8's lead developer. Piotr had to pull off a spontaneous workshop that continued way past the official closing hours. That escalated quickly! You too can participate, visit the project's github to see where to start!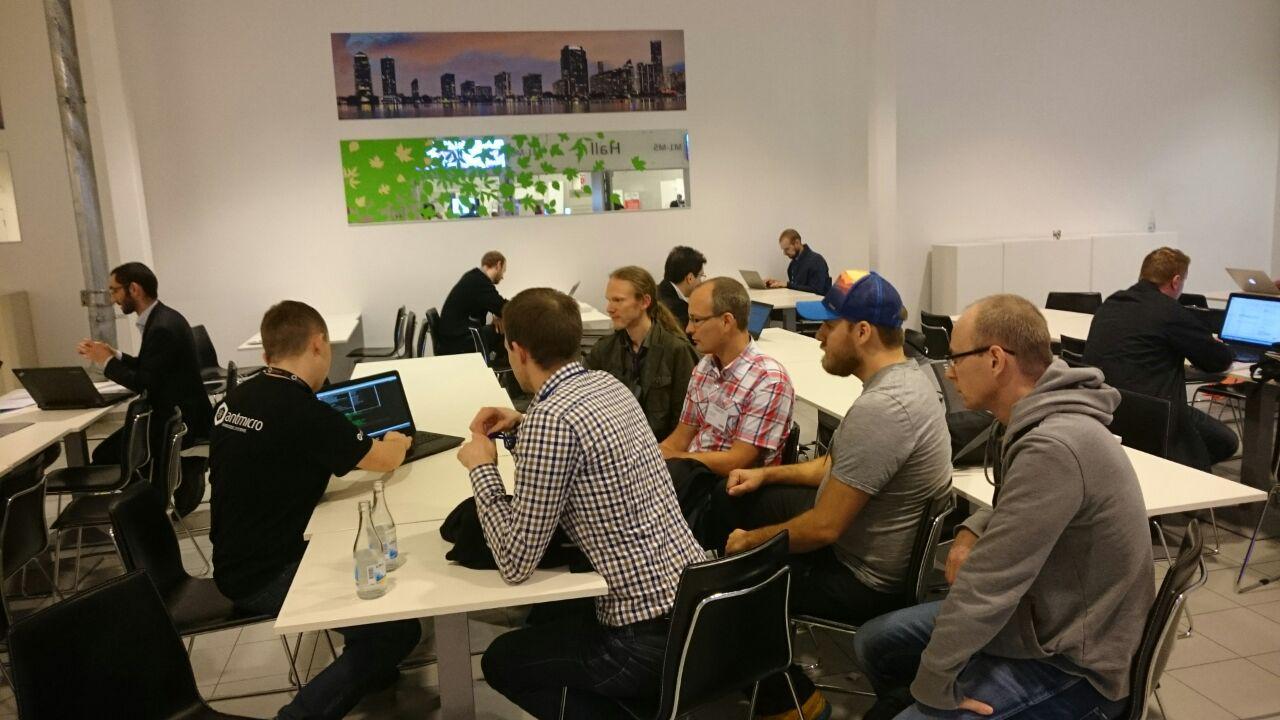 Further on the topic of open source, Michael was invited to tell the success story of collaborating on the Axiom 4K filmmaking camera. Based on how many people and companies approached us to learn more about the ins and out in using open source in a commercial context, we believe we may have encouraged some of our visitors to take a closer look at the opportunities an open and collaborative approach to development creates.
Thank you for visiting our booth at Embedded Conference Scandinavia 2015. And, stay tuned for what we will be showing at Embedded World 2016!