hi[11] Scandinavian Industry EXPO in Herning, Denmark
Published: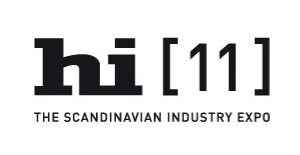 The mid-Jutland city of Herning is "the" place to be when it comes to companies which work inside or for the industry sector in Scandinavia, as every other year it is host to the biggest such exposition in the region.
Although not really the easiest place to get to for everyone, Herning's central location in Denmark ensures that companies from all over the country are well represented. Several hundred exhibitors originate from very different branches of industry but share one thing: the growing awareness that information technology and embedded systems in particular are playing the key role in making any product stand up to the challenges of today.
This was reflected in the fact that while the various exhibition halls reflected different branches of industry, one separate pavillon was dedicated to exclusively to industrial IT, irrespective of application. It is there we spent the most of our time in Herning.
Overall, the fair was a good way to take a glance of the Danish market, strike up some good relations. If you want to get a feel of what hi[11] looked like, take a look at the video below (in Danish):
(author: Henrik Helms)