A visit from Umeå
Published: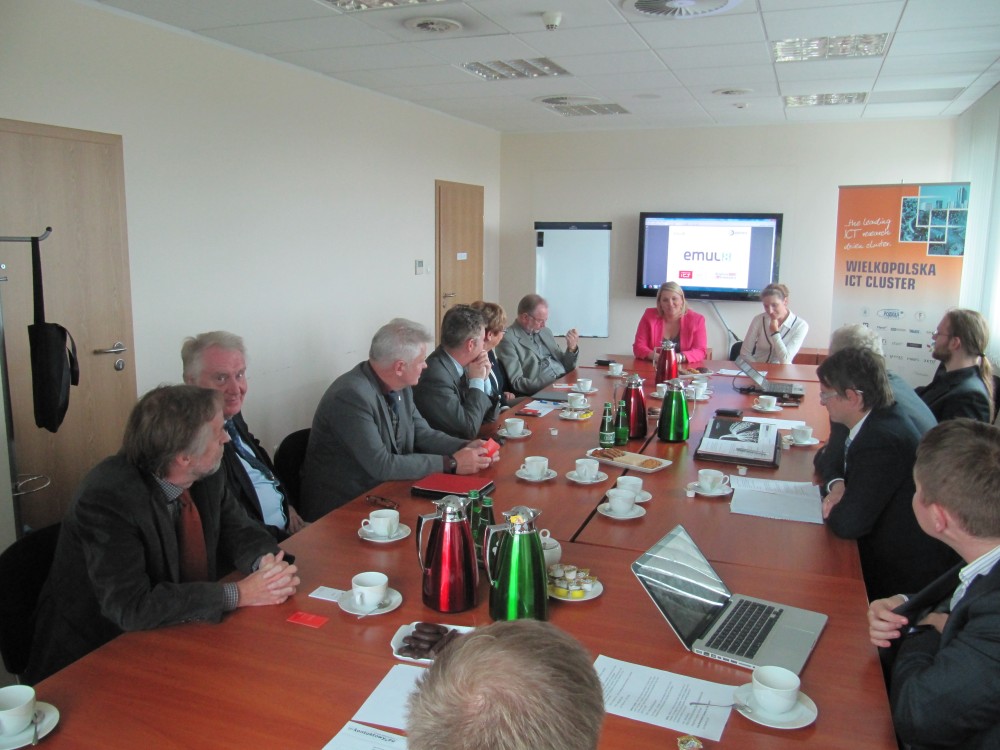 It is always good to get an unexpected visit from the North: this time, the Poznan ICT cluster was hosting representatives of the Västerbotten region, including leaders of the local Chamber of Commerce, officials of the region's local government, Umeå Univesitet as well as local business, most notably Volvo. A small chat over tea, coffee and cakes was enough to come up with some possible areas where the two regions can cooperate in the field of ICT.
As part of the meeting, several companies from our cluster presented their technological highlights – so, as you can see from the photo, Emul8 got some attention as well.
A return visit is planned sometime this spring – hopefully leading to some real business cases.