Embedded Conference Scandinavia 2013
Published:
As every autumn for some years now we are just coming back from ECS – now taking place in Stockholm's technological centre, Kista.
Appearing as exhibitors for the first time on that fair, we were presenting Emul8, our virtual platform project developed in cooperation with our partner, Realtime Embedded.
Immediately after the conference we can definitely say one thing: it was a huge success, apparently not only for us – see Göte's article one the EiN blog. It is certainly the place to be for business in the Nordic countries; especially at the Kista location, where people working in a substantial number of tech companies in the capital of Sweden can just drop in inside working hours.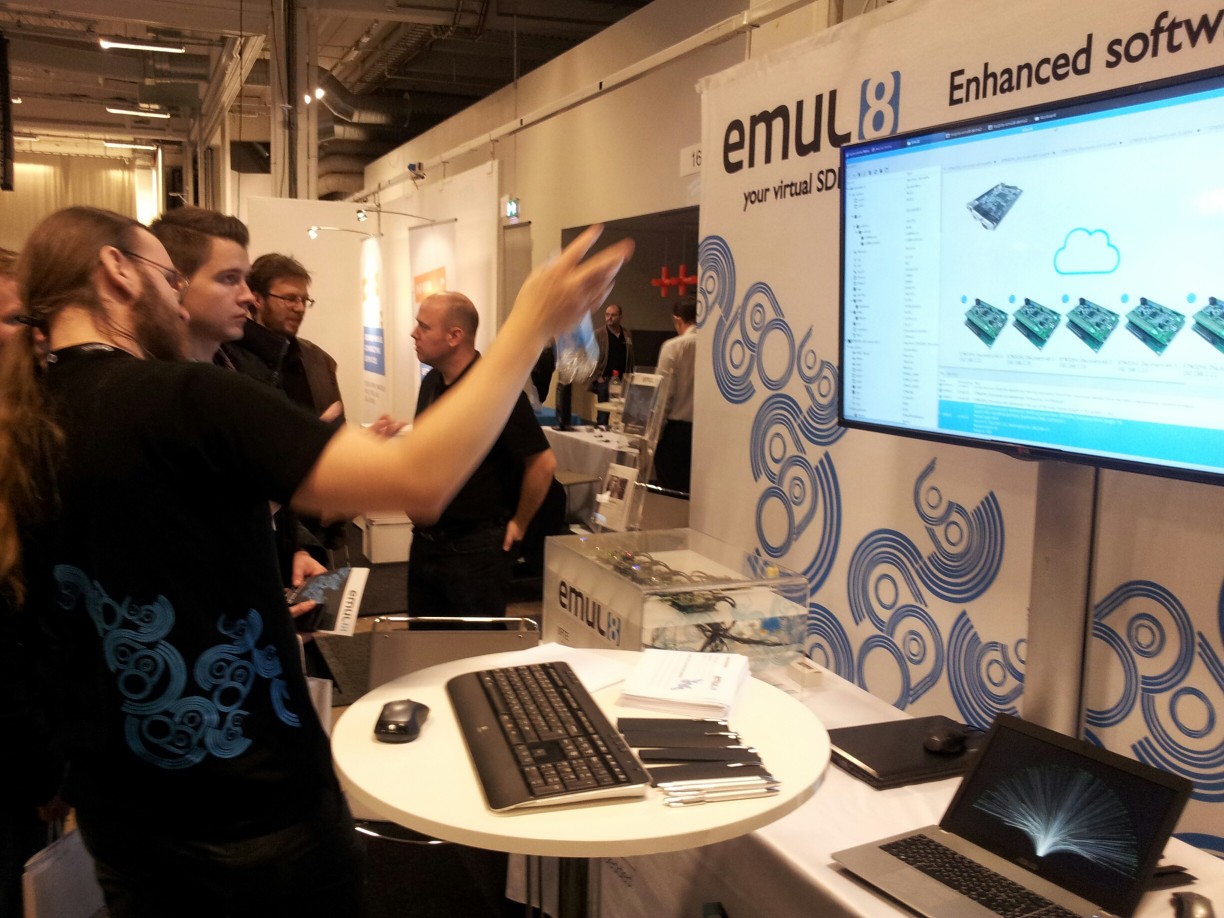 We were also very happy to meet a representation from an even bigger upcoming show, Embedded World 2014, where we are also exhibiting. They were also happy to find out that we have already been registered for a long time.
On a booth alongside STMicroelectronics we were showing a virtual setup of 5 FreeRTOS based Cortex-M STM32F4 nodes and a Linux-running Cortex-A class board, interconnected with Ethernet, with a physical environment to match. It was nice to see the steady flow of people interested by the demo into the booth, wanting to see how the virtual environment compares to the "real stuff".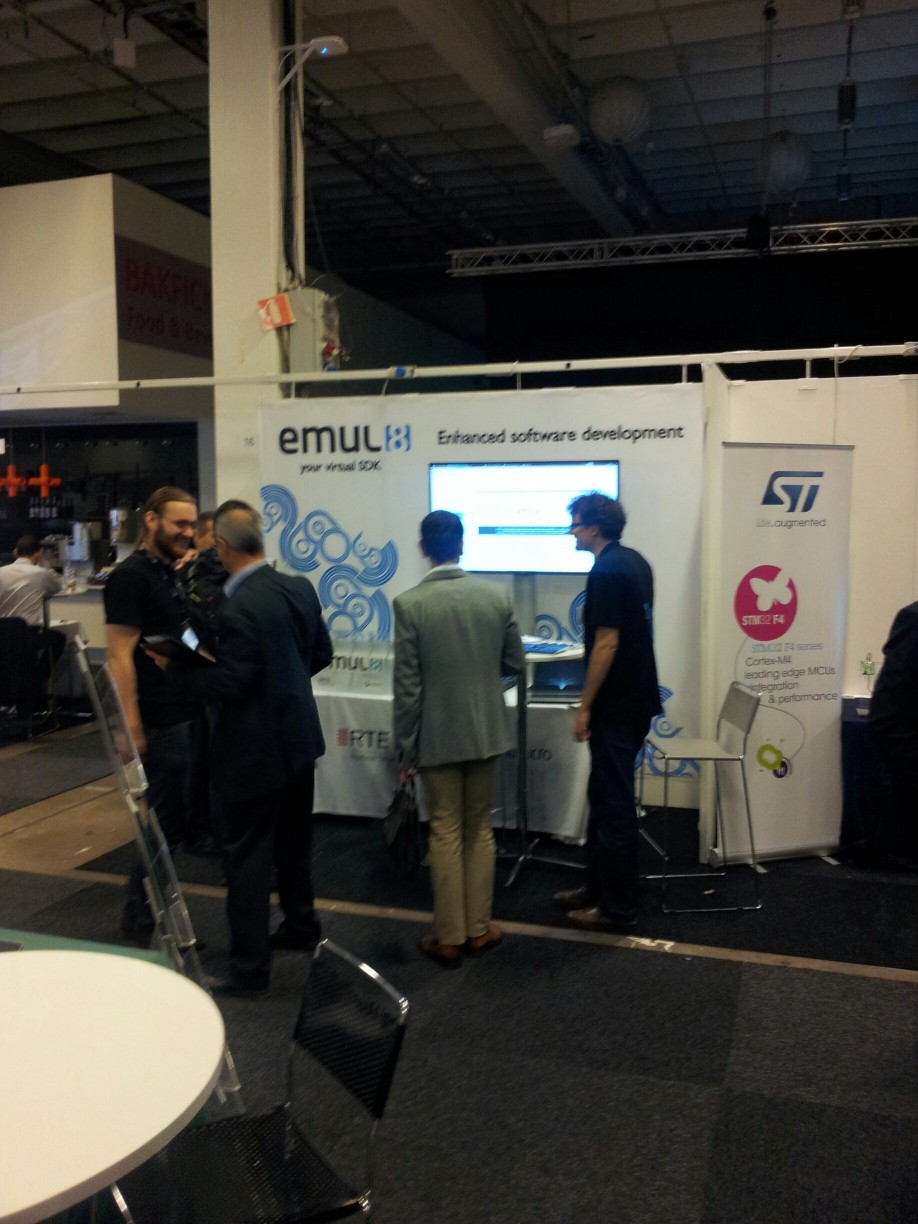 With a presentation on new development tools, including Emul8, in one of the conference sessions following Niklas Rudemo's excellent talk about opportunities challenges faced by virtual platform frameworks, we managed to spike up even more interest and more visitors to the booth. It was excellent to listen to all the questions and suggestions from our visitors. If you did not have a chance to see us, don't worry – just write to info@emul8.org and we will be happy to tell you about the demo.
We will write a few more words about the demo itself and put up some more pictures when we can get hold of them. Now we have a plane to catch!