Antmicro and the Apertus 4K camera project
Published:
It is a very positive experience to get in touch with people who are driven by a vision so bold as that of the Apertus organization.
Apertus set out to create world's first open source and open hardware 4K camera – AXIOM – to drive down the cost and improve the quality and customizability of digital filmmaking.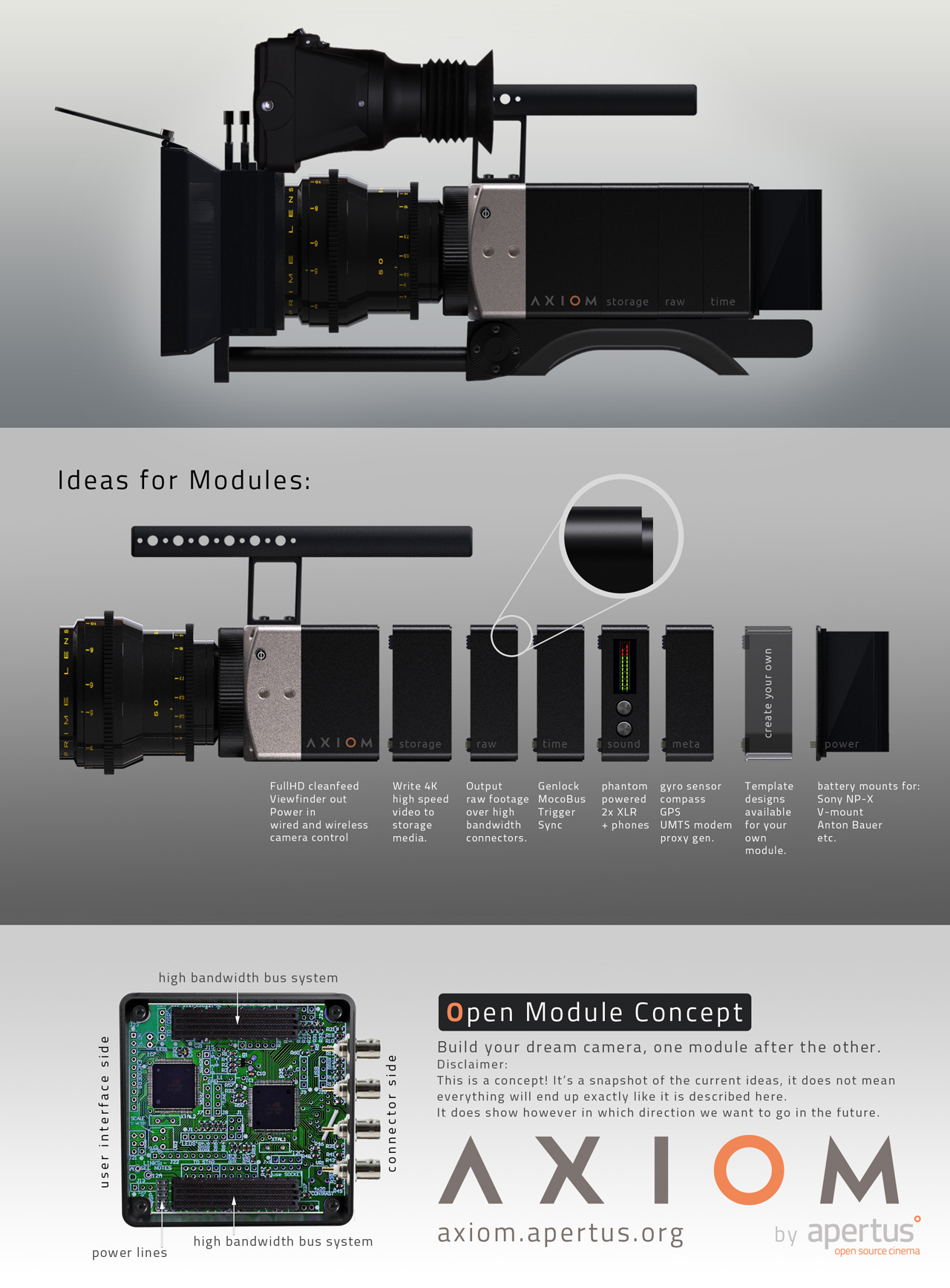 So when in February we were contacted by Sebastian of Apertus with a question if we wanted to participate in this excellent project, we never hesitated, especially given the fact that it involved a fantastic mix of FPGA, embedded, cameras and open source – all the things we love.
After a very nice meeting in Prague, midway between our office and Vienna, where Sebastian and Herbert of Apertus are located, we never had a single doubt if we should jump on board – seeing the Alpha version of Axiom in reality is already quite thrilling, and it was easy to imagine what an impression a professional open source 4K camera would make if only we could make it a reality.
Since then became the project's gold sponsor, because why not – this is money well spent, and we encourage everyone to do the same!
The donations however are just a drop in the ocean, and one idea to push the project forward – the original reason for Apertus coming into contact with us – was to seek EU funding for innovative, disruptive endeavours, which this project certainly is.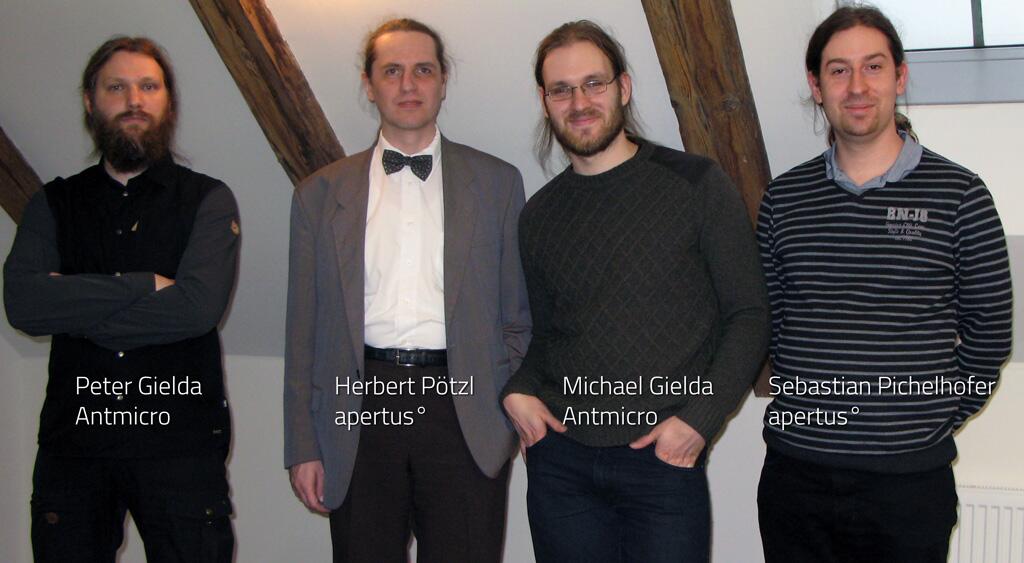 This way, we became a partner for a Horizon 2020 application for the Axiom camera, together with the excellent German hardware partner AF inventions side by side with whom we had the pleasure of exhibiting earlier this year. The ambitious mechanics and optics of the camera will be realized by Denz, and the knowledge sharing and documentation of Axiom, so important in an open source perspective, will be managed by the University of Applied Arts in Vienna – we will be happy to get to know the remaining partners throughout the project.
Overall, we managed to build a fantastic consortium and file a strong application, and the perspectives for funding are very good, given how well the project fits the primary requirement of the EU: to make a difference.
Keep your fingers crossed!