Meet us at ECS Stockholm 2014 in Kista
Published:
As mentioned in the previous note, we are exhibiting again at the biggest Embedded Systems show in the Nordics, Embedded Conference Scandinavia on 4-5 November.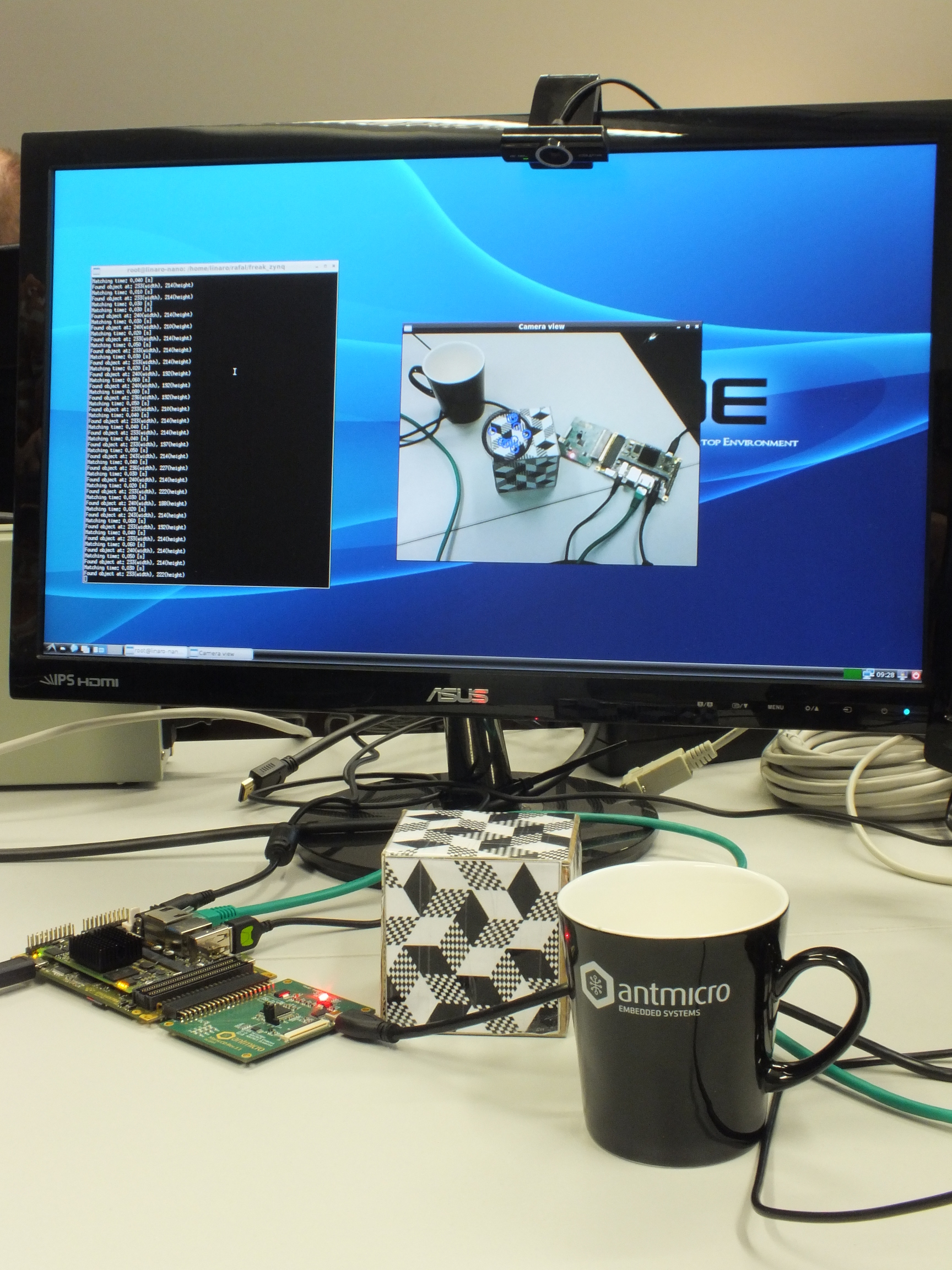 Just like in 2013, ECS takes placs in Kistamässan, some 500m away from our newly opened Swedish office.
The fair is a very interesting one; with a "one exhibitor – one table" approach, its focus is more on B2B meetings in a friendly atmosphere than big booths and yet bigger announcements.
We will be showing, among other things, a very interesting Zynq video processing demo, which uses the capabilities of the on-board FPGA to speed up a video recognition algorithm.
Zynq, video processing and intelligent sensing have been some of the major technology focuses at Antmicro, and the demo showcases a borderline of two fascinating technologies: multicore embedded software for the ARM architecture and processing in FPGA applied in the increasingly popular field of embedded image recognition.
You can see a sneak-peek of the demo to the right.
Come and see more in person next month!