OV5640 on Apalis i.MX 6 and T30
Published:
Some time ago, our partner Toradex released the newest addition to the Apalis Computer on Module family. This module is based on the popular i.MX6 Cortex-A9 CPU from Freescale, used in a wide range of industrial sectors including but not limited to automotive, robotics and avionics. Since cameras are becoming even more omnipresent in these and other applications, it is good to have an off-the-shelf solution that works with Apalis i.MX6.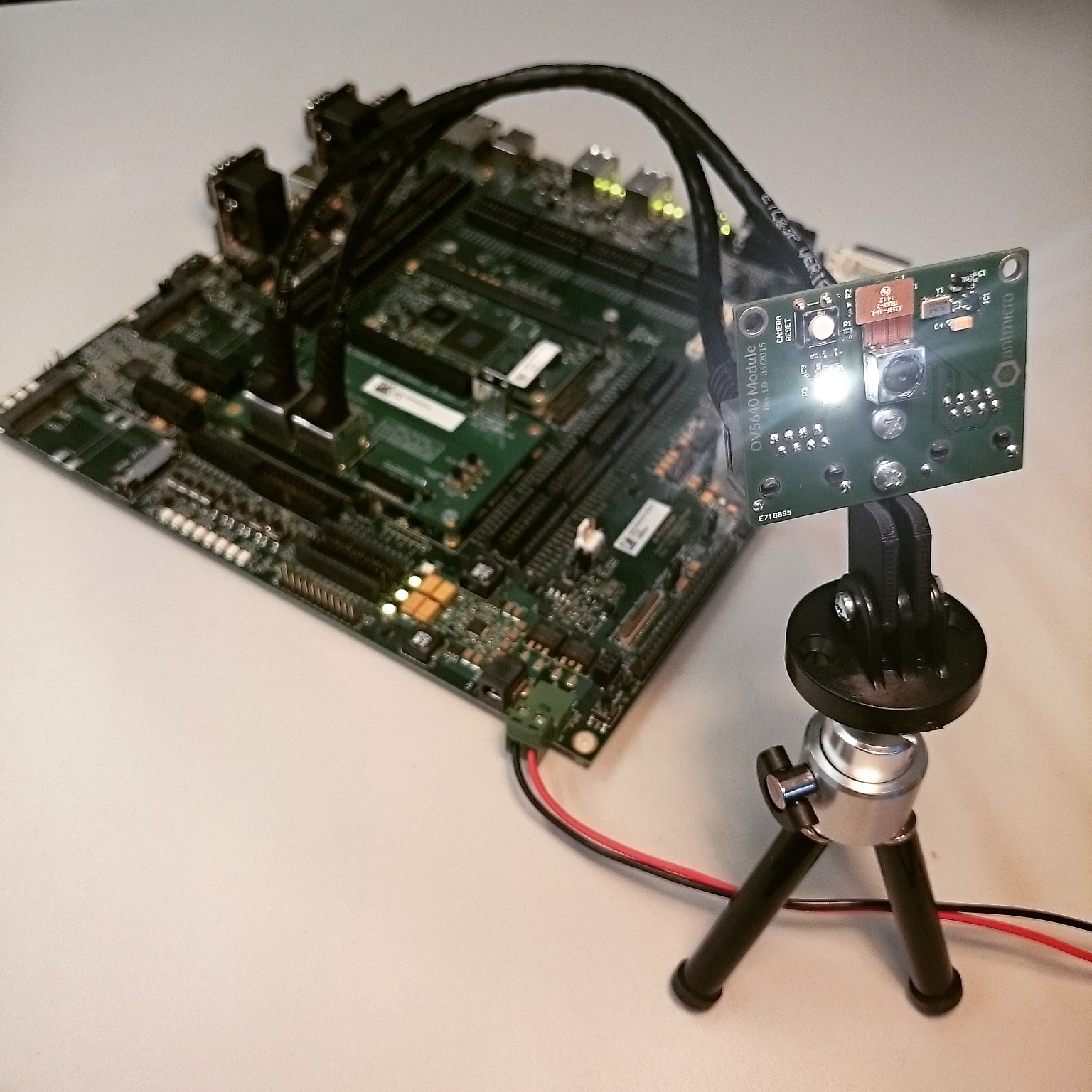 This notion led us to designing a camera board compatible with Apalis i.MX6, codenamed the ModOV5640 board.
The Omnivision OV5640 is a popular 5 Mpix image sensor that can function as a complete camera including image stabilization and AF control. It enables recording 720p video at 60 fps and 1080p video at 30 fps which are very good parameters for general industrial applications.
We wanted to use Toradex mezzanine adapter boards to connect the camera to the Apalis i.MX 6 and T30 computers on modules via the MIPI interface. We are now planning to include a unified hardware interface based on RJ45 connectors and Ethernet cabling in our future designs including MIPI signalling. This allows camera modules to be easily interchanged between various evaluation boards.
The ModOV5640 board includes the abovementioned RJ45-MIPI interface and a couple of external components including a power supply unit and clocking. It has also a super bright LED connected to the camera's strobe so it may be utilized as flash with synchronous triggering. We have also designed a custom holder suitable for 3D printing, which allows to mount the camera board on a typical tripod.
We also provided patches for the Toradex Linux kernel that let the module support OV5640 on the software side.
You can see our module in action in the picture above.