Celebrating young talents: Antmicro & the Talents Scholarship Fund
Published:
Much to our delight, the recent RaspberryPi workshops by Antmicro – prepared for the Talents Scholarship Fund – managed to spark interest about Antmicro and the fantastic technologies we support. We received encouraging feedback from the participants who were curious to learn more.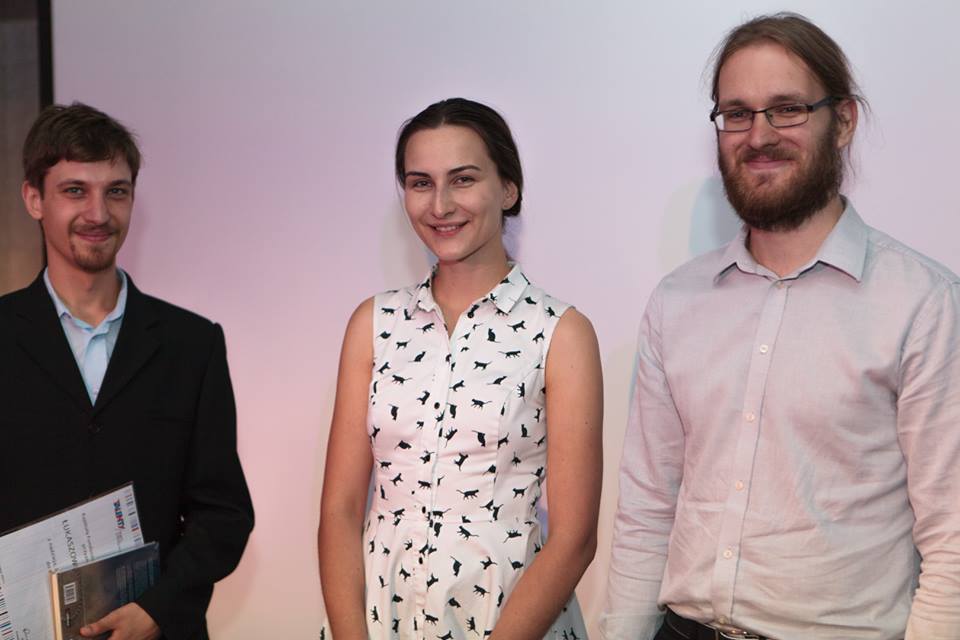 One of the persons showing the most avid interest was a promising student, Łukasz Grabowski. Related to our involvement in the workshops, the Talents Fund proposed if we could sponsor one of this year's scholarships and so the obvious choice was to provide a full-year scholarship to help Łukasz continue his excellent career in Materials Engineering as well as Automation and Robotics at the Wrocław University of Technology.
We also were quite curious of the results of the entire event which included our workshop, a hackathon meant to spark new ideas for combining technological innovation with furniture design. Fortunately, the presentation of the results directly preceded the scholarship award ceremony and so we could participate in both.
The small but extremely enjoyable event was held coincidentally just downstairs from our head office, in the beautifully renovated Old Printhouse, more famously known as Concordia Design. After seeing the extremely promising presentations of some innovative approaches to workspace design (including several tables, an armchair and even some configurable partition walls) given by the participants of the hackathon, Antmicro's Co-founder and Business Development Manager Michael Gielda, in the company of his wife Aleksandra Ciernioch, presented Łukasz with his scholarship. As you can see, it seems they got on pretty well together!
Afterwards, Łukasz and a group of interested people was invited on a short tour around Antmicro's office and lab. Łukasz definitely shows an interest in smart product design, video systems and open source, so we are looking forward to what the future has in store for him.
To learn more about our scholar and find out how you too can support a promising student, visit the Talents Scholarship Fund website.