MOPED on the fast track to Nvidia Tegra K1
Published:
The importance of embedded software in the automotive industry has grown over the past few years. However, adoption of open APIs and new software architectures remains a completely different story as most companies keep their solutions behind closed doors. To address automotive's latest trends and needs, SICS (Swedish Institute of Computer Science – where our Swedish office is co-located ) has developed a mobile open platform for experimental development (MOPED, for short).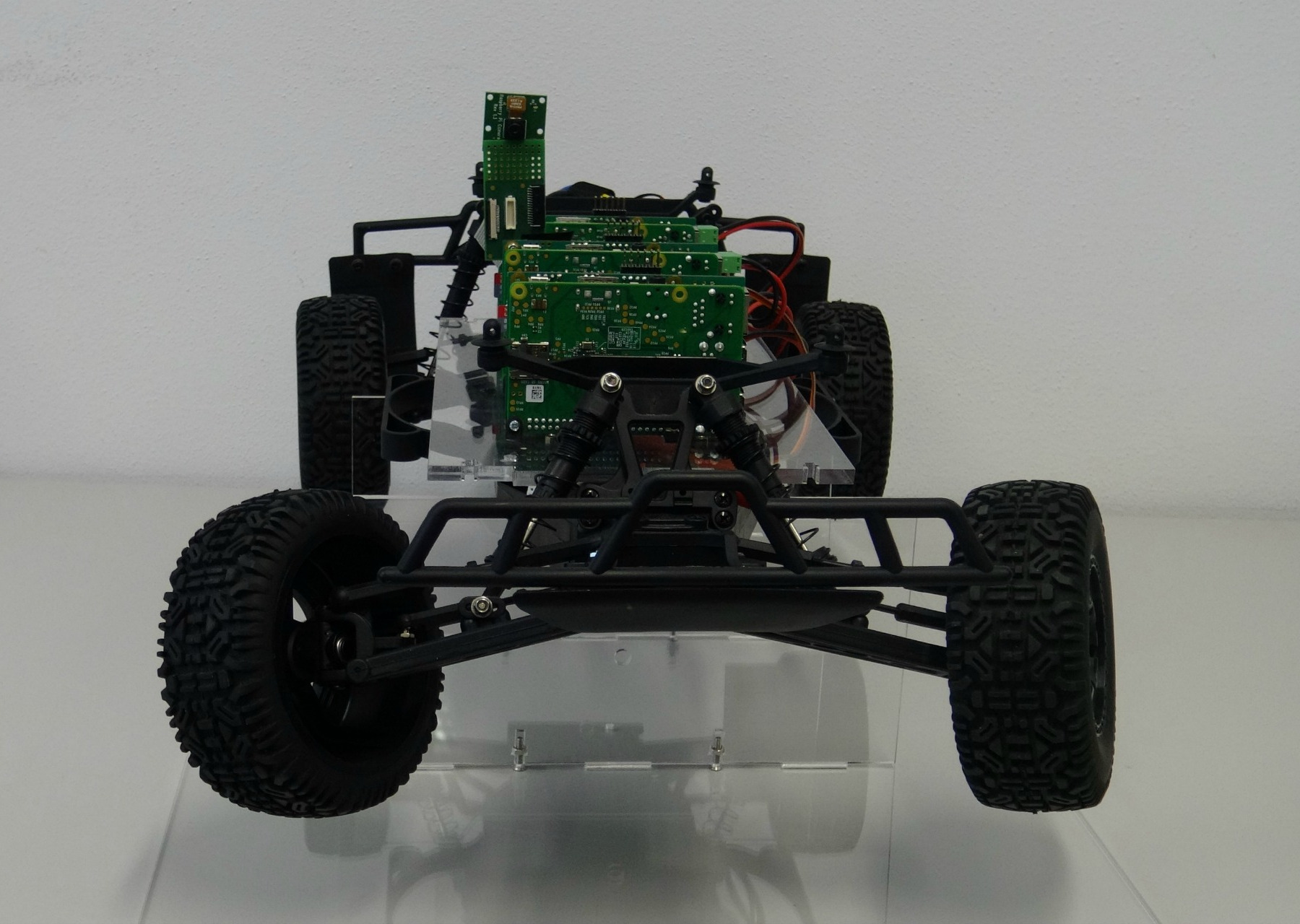 Before the summer we decided to actively participate in the MOPED project, and our R&D team has constructed our own, ruggedized version of the platform and is under way in helping push the platform to a new level with some on-board high performance processing capabilities provided by Nvidia Tegra K1, which we have just blogged about a while ago.
MOPED is originally based on a model RC car equipped with three Raspberry Pi's- two running AUTOSAR, the new open standard for automotive software, and one Linux-based. The RPi's with AUTOSAR are responsible for handling time-critical tasks such as steering, motor control and measuring current parameters (speed, orientation, acceleration etc.). The Linux-based module is responsible for transferring control commands acquired via WiFi from a mobile device such as a smartphone.
MOPED can be remotely controlled by the user (with a mobile phone app and/or remote control), but – more importantly – it is able to drive autonomously with the use of a predefined algorithm. This setup allows developers to freely experiment with various steering algorithms or driver assistance mechanisms, as well as – what was the key research focus of the original MOPED project – remote installable/upgradeable apps for enhancing the car with new capabilities throughout its lifecycle.
Antmicro's version of MOPED is already up and running, and can be seen in the video below. Now we are looking forward to equip it with image sensors and embedded processing units such as Nvidia Tegra K1. Thanks to Nvidia TK1's capabilities, our upgraded version of MOPED will be able to dynamically process images on the move. This can be used as a reference design of what can be done with CUDA/OpenCV on Tegra K1 in an automotive setup.
We will be presenting TK1-enabled MOPED at Embedded Conference Scandinavia on 3-4 November in Stockholm, at booth 27, alongside SICS.
Come see us, and drive the car yourself!