Axiom Gamma's final stretch and demonstration at the 4th RISC-V Workshop, MIT
Published:
We are happy to report that the Axiom Gamma Horizon 2020 project has taken the final stretch on its way to making the world's first truly open source and open hardware modular 4K camera a reality.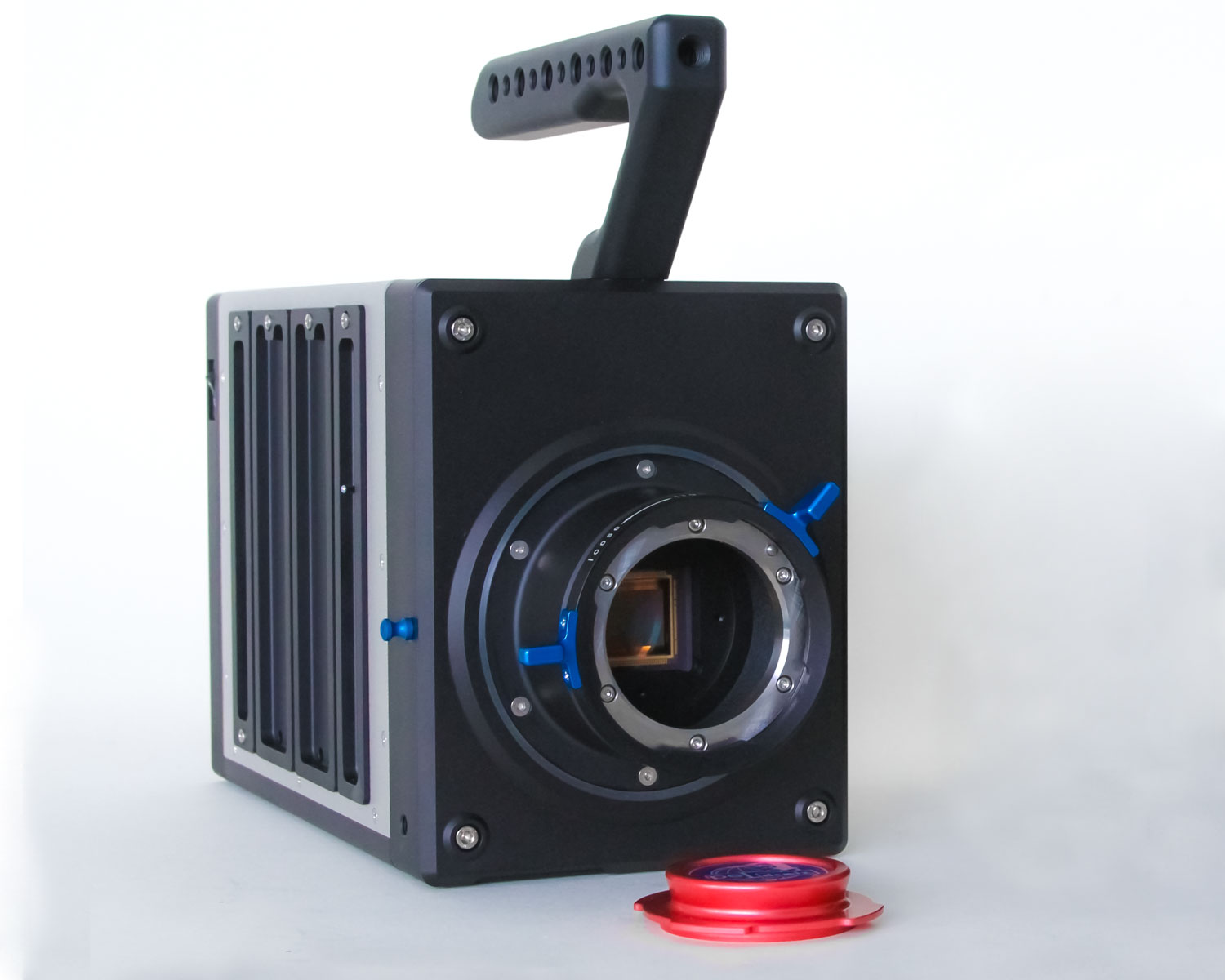 On June 10th, 2016 our consortium partners – Apertus, AF Inventions, Denz and the University of Applied Arts Vienna – arrived at Antmicro's premises in Poznan for the final project meeting. Budgeting and reporting before the EU's conclusive review was discussed, followed by a lovely night out in the city centre. Spirits are high, as the project, despite all its complexity, is on schedule. As a follow-up to the meeting, the partners each received their own copy of the camera's casing (see picture to the right), so you can now get a feel of the final look.
In more technical terms, Antmicro's progress on the Axiom has been very good. One of the developments has been implementing the RISC-V ISA-compliant Z-Scale CPU in the final hardware configuration of the Axiom Gamma – which, being open source itself, nicely fits the character of the open camera project.
Written in the Scala-based Chisel hardware construction language, the 3-stage Z-Scale core is used to drive the communication between the camera modules and control of the image sensor. With the upcoming 4th RISC-V Workshop at MIT on July 12-13th, 2016, the Axiom Gamma will be presented as an example of how the RISC-V architecture can be successfully used in practical, high-profile applications. As both Founding Member of the RISC-V Foundation and co-creator of the Axiom Gamma, we are looking forward to the event next month.
Another group of important developments has been centered around our custom Computer Vision camera module for the camera featuring the Toradex Apalis TK1 SoM with the NVIDIA Tegra TK1 CPU, enabling CUDA GPGPU processing of the video data from the camera. More news about that, as well as our own Apalis TK1 carrierboard and camera modules, soon!