Antmicro's smart MCU GUI library at Arduino Developer Summit
Published:
Antmicro's smart GUI library for contained MCU devices has been drawing quite some attention recently. Following last year's presentation at Designers of Things in San Jose, USA, a stand of its own at Nuremberg's Embedded World, Germany, later in 2016, and now an invitation to participate in the first Arduino Developer Summit – the library is making a strong appearance in the MCU space.
Developers, makers and influencers from the open source community gathered at the Skyway Montebianco centre, immersed in the clouds of icy Mont Blanc, Italy, June 30th through July 1st. Semiconductors including our partner STMicroelectronics, Microchip and Nordic Semiconductor were also present, completing the MCU business chain.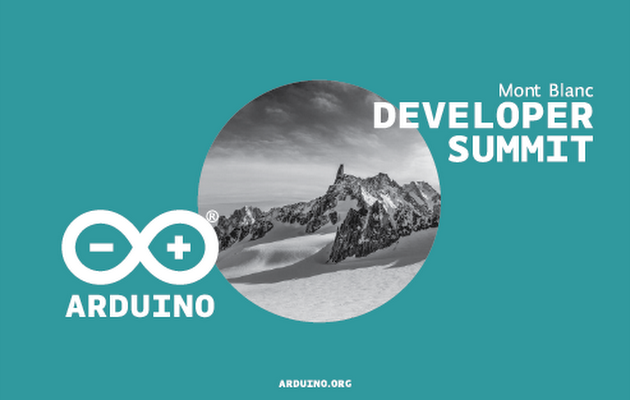 The event offered interesting presentations (including a highly enjoyable one from the creator of Snap4Arduino), good networking opportunities and a laid-back atmosphere that made the stunning view outside the panoramic window of the Skyway centre all the more enjoyable.
On the event's second day, Michael gave his speech explaining the applications of the "Smart graphics display library for contained MCU devices like the Arduino STAR OTTO". This fitted in quite nicely as the summit's main focus was how to bridge the gap between maker-level platforms and professional products, accelerating innovations using small-sized electronic platforms in the growing IoT environment.
Antmicro's graphical user interface library allows you to embed a good-looking, intuitive GUI even in lower-end, microcontroller-based devices with power and unit cost limitations – think smartwatch, portable instrument, vending machine or wall-mounted display. You can design the GUI via simple XML description and code logic separately. Easy to maintain and certify, the framework can be integrated with remote update and recovery mechanisms for a full interface solution.
To learn more about Antmicro's smart GUI library and our development services please enquire at contact@antmicro.com.