Antmicro among first to work with new NVIDIA® Jetson™ TX2
Published:
NVIDIA has just launched the latest, and most powerful yet, member of the Jetson family of state-of-the-art GPUs - the TX2. In a press release made on March 7th, 2017, the company revealed its latest product to be targeting the fantastically growing demand for AI and machine learning embedded solutions for robotics, drones and vision systems.
To many of our customers it will come as no surprise that Antmicro, following the release of our TK1 and TX1/TX2 baseboards targeted at software-driven applications, is now one of the first embedded companies in Europe to present a working prototype of a deep learning Jetson TX2-based system. Together with NVIDIA, we will be showing the audience of the upcoming Embedded World 2017 a SegNet sequencing neural network running on our hardware, trained to navigate a model car through city traffic with a propagation time of 50 ms.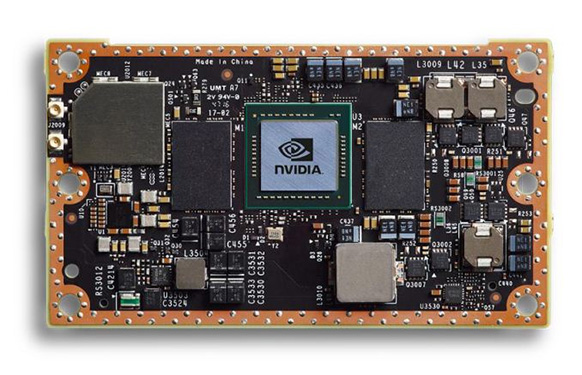 Addressing the needs of our customers and the specifics of their demanding projects especially around powerful embedded machine vision for in-field operations, Antmicro's Jetson TX1/TX2 Baseboard is currently offered as part of a comprehensive, CUDA/cuDNN-enabled camera setup: comprising the baseboard, up to 6 MIPI CSI-2 interfaces with dedicated custom camera boards, and Linux and Android software development services - including drivers, buildsystems, applications and artificial intelligence software.
To see the Jetson TX2 in action and learn how it compares against its predecessors, visit Antmicro at NVIDIA's booth #4A/518 or schedule a meeting at our main booth #4A/121 to discuss business opportunities involving our products.