Open hardware Coral edge AI baseboard
Published:
Topics: Open hardware, Edge AI
Have you heard about Coral? It's Google's entry into the embedded hardware market, accommodating Google's custom AI inference-targeted Edge TPU ASIC in both a standalone embedded platform and a supporting accelerator for edge AI computing. Building on the success of Edge TPU's bigger brother, the Cloud TPU, Google is now extending their AI platform's reach closer to where the data is being created, a real-life implementation of the idea of machine learning everywhere.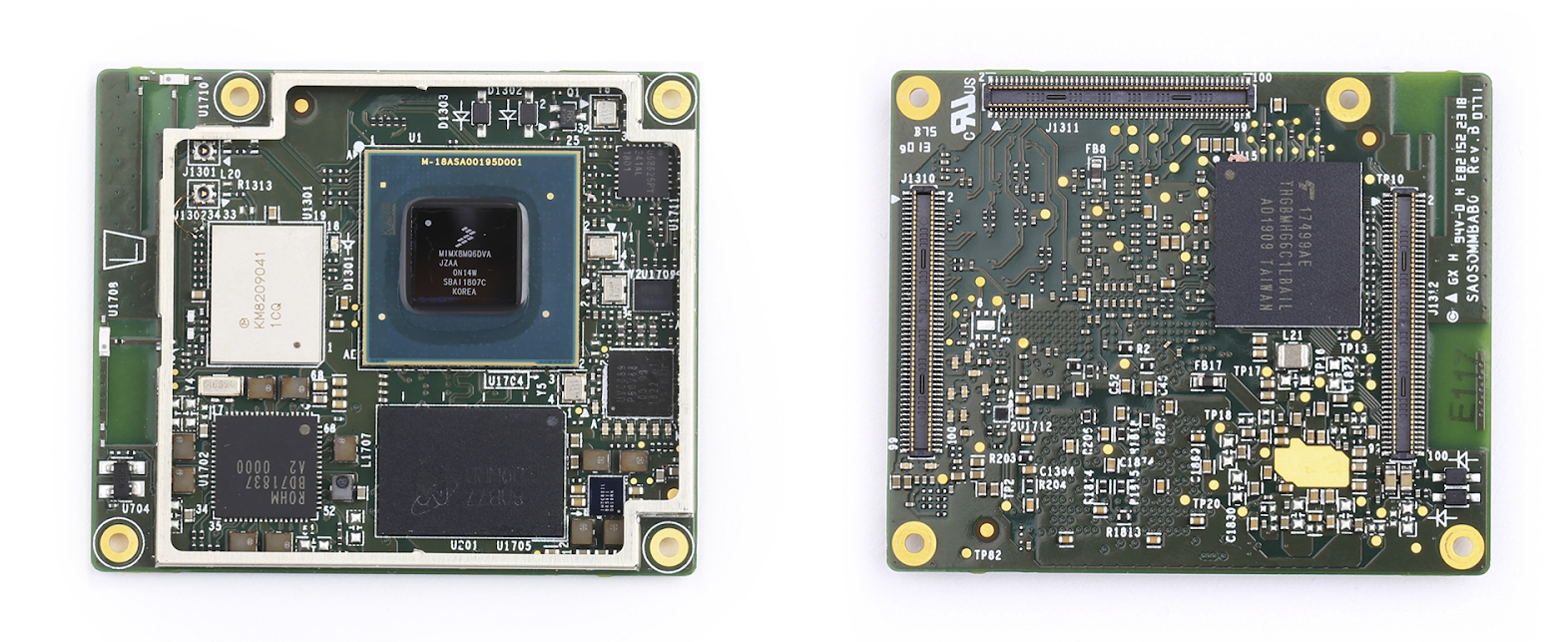 image from: coral.withgoogle.com
Released earlier in March, Coral beta is currently available as either development kit or USB accelerator (similar to Intel Movidius we've been using before). More importantly however, it is soon to be offered as a separate SoM including both Edge TPU and NXP's general purpose i.MX8X CPU, which might be especially interesting to customers seeking a full-bodied computing alternative to the larger GPGPU platforms. The devkit itself is a SoM + carrier board, so tailored hardware can be developed for the platform already now. And being the compulsive early adopters that we are, building a customized baseboard is exactly what we did.
Having secured early access to Coral, our hardware team produced, assembled and brought up the design within two weeks of getting the development kits.
Naturally ready for interfacing with our own dual HDMI-in and camera boards, and by extension, also cameras from our partner, Allied Vision, the board is meant as both a tangible and functional reference design available today and a starting point for hardware projects that we will be working on with our partners and customers. And if you did not guess yet, the board is open hardware: we are making it available on GitHub today. This adds another gem into Antmicro's open source technology arsenal, a reflection of our deeply open source strategy, which strongly aligns with that of Google.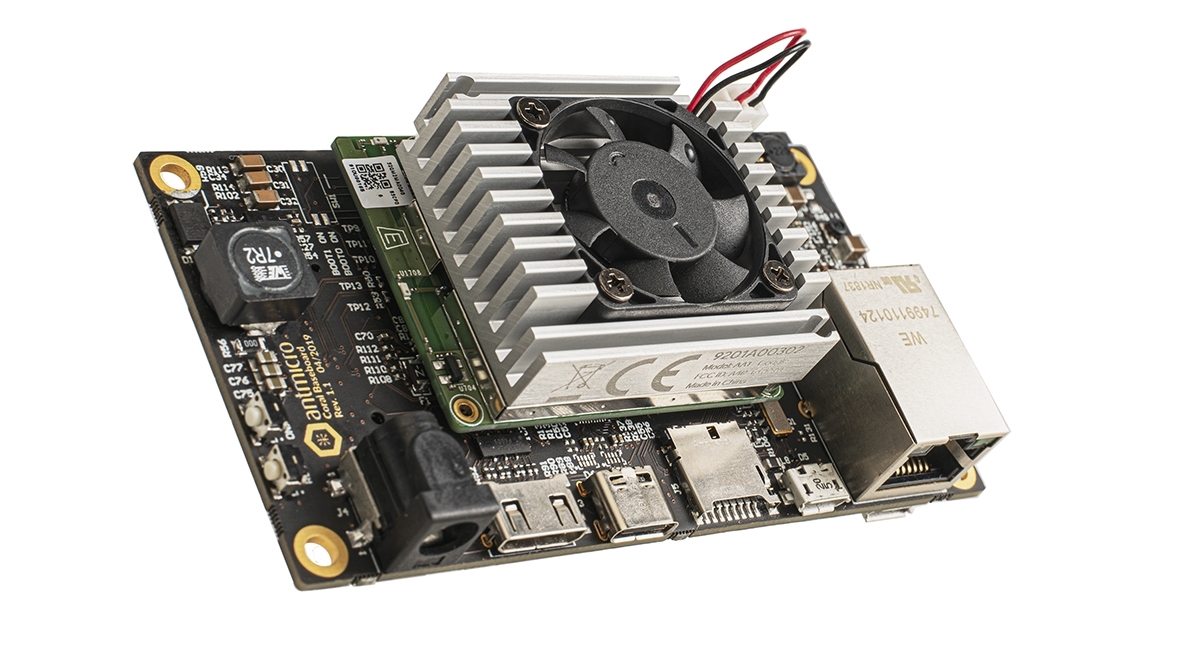 If you didn't see it coming, let us connect some of the dots - we have been partnering up with Google for a while now as fellow RISC-V Foundation Platinum Founding Members interested in bringing AI and open source to new and exciting fields - a fact reflected in, among other things, our open source Renode multi-node simulation framework being used by the TensorFlow Lite team at Google and our joint sponsorship of the RISC-V soft CPU contest last year.
Stay tuned for more!