Antmicro releases open source Android BSP for Antmicro Smart Vision Kit with Toradex Apalis TK1
Published:
Topics: Open OS
Today, to highlight our commitment to open source in all domains of our activity, Antmicro is releasing to GitHub an open source industrial Android™ BSP for the Antmicro Smart Vision Kit featuring the Apalis TK1 SoM from our partner, Toradex.
This is the first in the series of Android BSPs Antmicro is planning to open source, and by doing so, provide our current and future customers with accessible, out-of-the-box BSPs based on AOSP ready to work with Antmicro-supported hardware.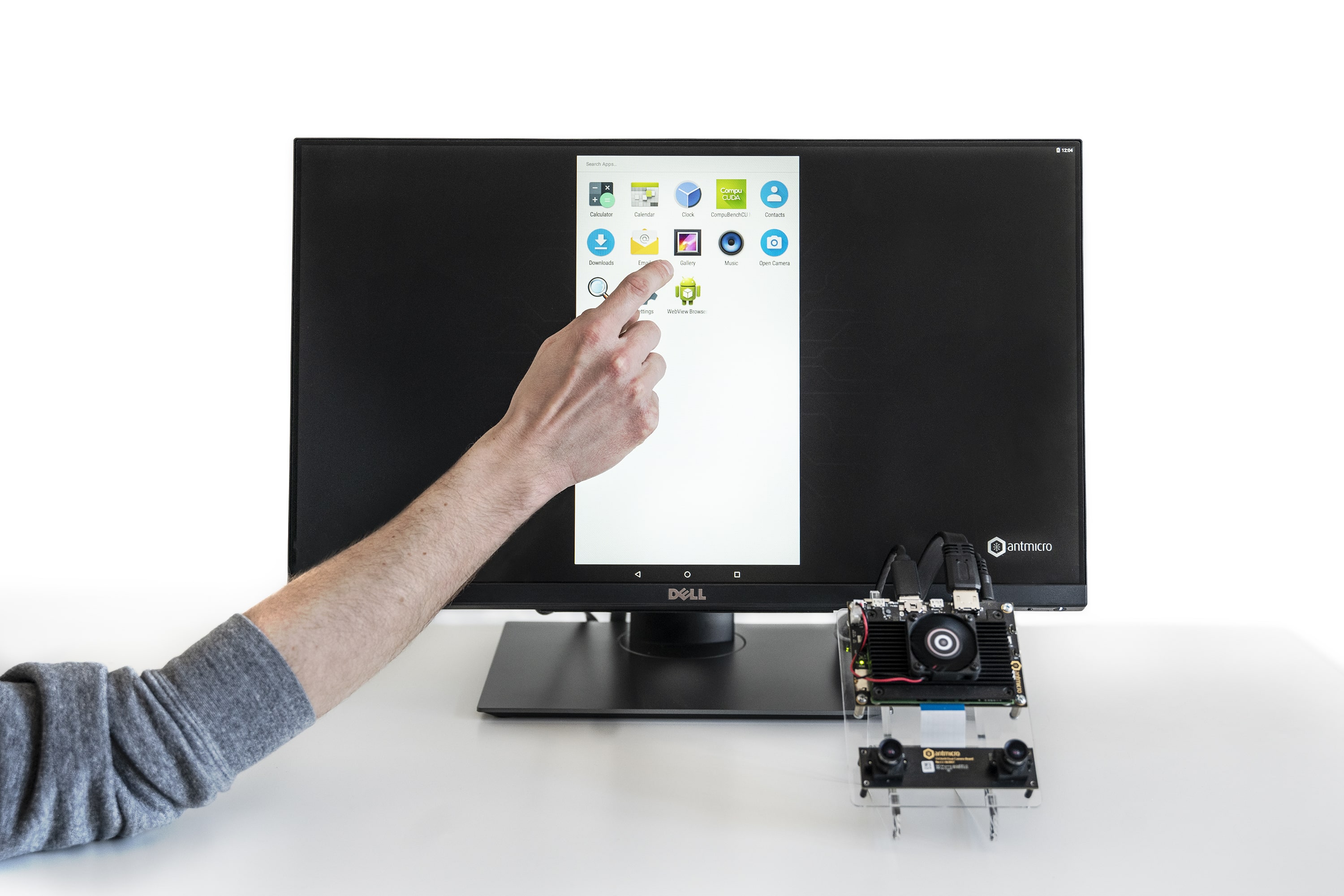 Antmicro has been working with Android on a variety of platforms from our partners Toradex, NXP and NVIDIA, even before the mobile OS went mainstream in industrial usage. Starting off with NVIDIA-based T20/T30 and later the powerful, AI-capable TK1, as well as the NXP-based Apalis iMX6/7/8 series, the ease of use and API-driven nature of Android has proven extremely useful across a wide range of applications we have been building with our customers and partners, from smart industrial screens, through AR/VR solutions, portable instruments, infotainment kiosks, automotive devices, smart lighting and smart home products, and more.
This particular BSP has been tailored to work seamlessly with Antmicro's Apalis Smart Vision Kit, featuring our dedicated stereo camera module with two MIPI CSI-2 OV5640 sensors and implementing an Android Camera HAL with realtime color conversion (YUV -> RGB). Leveraging Antmicro's expertise in porting software to both hugely popular and newly emerging SoCs, the BSP can be adapted to operate with other platforms as a commercial service.
The aim with this open source release is to keep our BSPs close to the main Android Open Source Project tree, making it easy to perform updates - and migrate to new Antmicro-supported platforms and camera modules.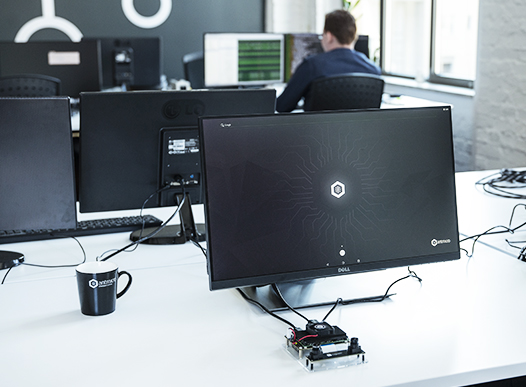 With scalable, cross-platform software always at the center of our engineering effort, Antmicro offers commercial services such as customized drivers, boot animations, OTA update systems, boot time optimization, system components, as well as AI & video processing algorithms. The TK1 especially, with its built-in GPU allowing for CUDA processing of incoming video streams, is an ideal candidate for the latter.
We provide Android porting and customization for some of the most interesting edge platforms the market has to offer: e.g. the NVIDIA Jetson series, Qualcomm Snapdragon 4XX/6XX/8XX, NXP i.MX6/7/8. The hardware range for Antmicro's AOSP-based BSP will be regularly expanding to help our customers build cutting-edge products - and thanks to open source, keep them in charge of a design that is transparent, reproducible and which they can truly own and develop as needed.
If you're interested in learning more about our portfolio of software and AI services around Antmicro's AOSP-based BSPs and dedicated hardware, reach out at contact@antmicro.com.
Android is an open platform developed by Google LLC and the Open Handset Alliance. Android is a trademark of Google LLC. All other trademarks are the property of their respective owners.