Press release: Antmicro & Data Modul present Artificial Intelligence for Industrial Edge-Computing HMI
Published:
Topics: Open hardware, Edge AI, Open machine vision
SAN JOSE – May 13th, 2019 – Globally recognized industrial display provider DATA MODUL and edge AI technology expert company Antmicro have announced their joint presence at the leading electronic display event, SID Display Week, scheduled to take place at the San Jose Convention Centre from May 14th to 16th.
Addressing the growing interest in Artificial Intelligence for industrial edge computing HMI applications, the companies will be explaining the technology opportunities behind driving state-of-the-art GPU acceleration into modular and embedded form factor displays.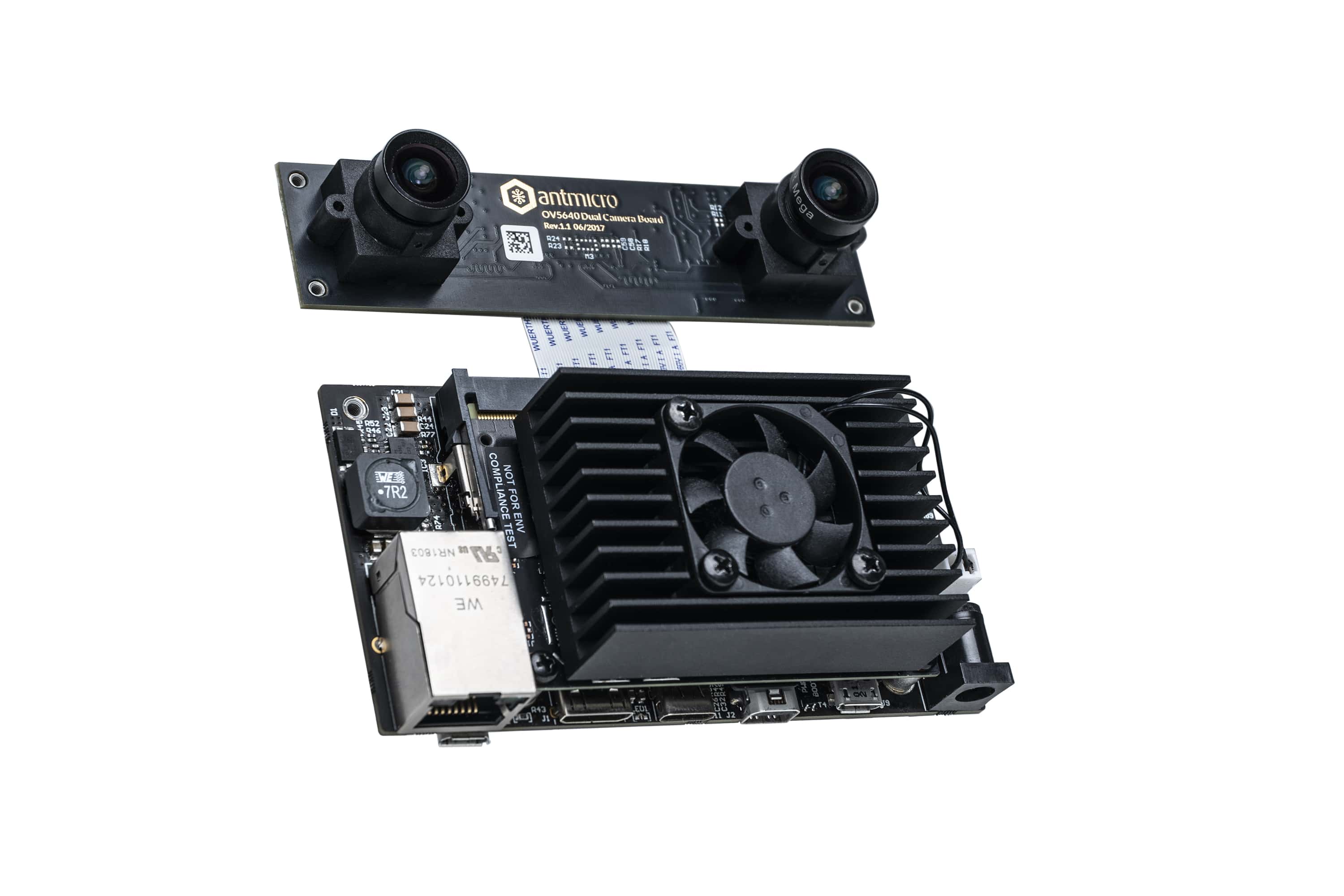 Antmicro's open source baseboard for the Jetson Nano, NVIDIA's latest brainchild, is bringing true edge AI computing to mass-market applications. Thanks to Antmicro's open and scalable design, the affordable and compact Jetson Nano can be easily integrated with Data Modul's broad range of modular embedded touch displays, in-house developed LCD controller boards and display controller kits of the popular eMotion Series. With this design freedom, Antmicro and Data Modul are targeting the low-cost smart screen mass market to offer modern Android and Linux-based HMI systems for smart retail, infotainment, access control and more. For a live demonstrator of this technology tandem, visit Data Modul's booth #522.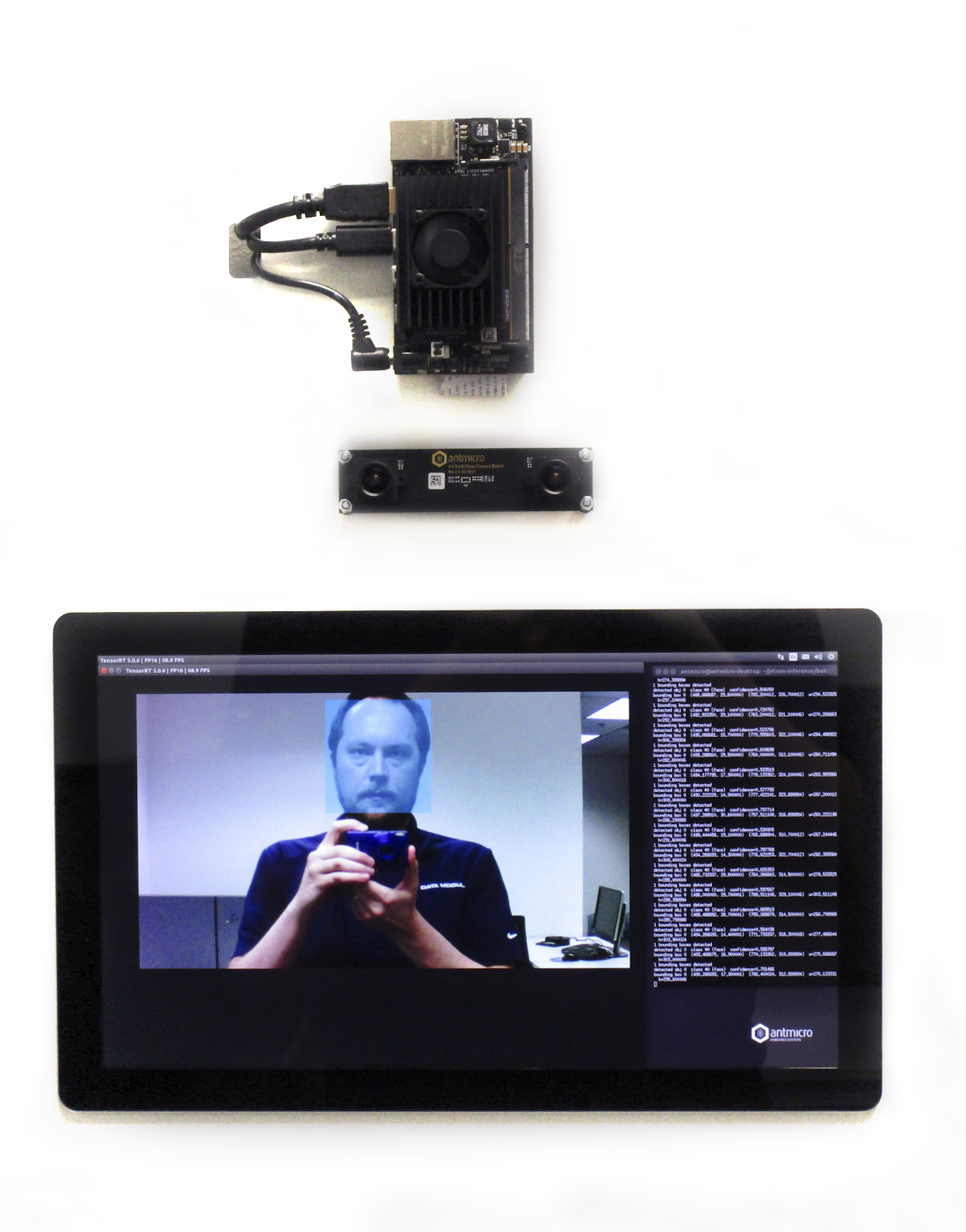 Customers looking to design next generation AI-capable smart screen / smart vision devices will learn and discuss how Antmicro in partnership with Data Modul are able to provide a complete technology stack for better time-to-market by leveraging the advantage of Antmicro's open design methodology and dedicated software/AI development services, NVIDIA's affordable and cutting-edge Jetson Nano platform, and the modularity offered by Data Modul industrial displays.
About Antmicro
Antmicro is a software-driven tech company developing modern edge AI systems for various branches of industry. Antmicro provides applied R&D for customers worldwide, offering assistance in prototyping, new product development and adoption of modern embedded technologies, both in the hardware and software area. Antmicro's projects involve a broad range of open source technologies such as RISC-V, Renode, Zephyr, TensorFlow, ROS, Linux and Android.
Antmicro is a Platinum Founding Member of the RISC-V Foundation, as well as a member of the Linux Foundation, Zephyr Project and CHIPS Alliance. For more information about Antmicro services and products, visit www.antmicro.com.
About Data Modul
Data Modul is a system integrator with mass production capabilities offering a large selection of ARM and x86-based Embedded CPU boards in all form factors and performance levels. Customized baseboards with an integrated CPU board, display and touch screen can be supplied rapidly from to our in-house development team. These in-house developed LCD controller boards and display eMotion Series controller kits cover the complete range of Embedded solutions. Data Modul monitor solutions are utilized worldwide in professional applications and information systems with strict quality requirements. Data Modul maintains ISO 9001, 14001 and 13485 certifications, focusing on in-house product development and custom solutions with value-added services to today's applications for gaming, robotics, transportation, maritime and more.