SkyTrack - smart detection and tracking system
Published:
Topics: Open security / safety, Open machine vision, Edge AI
We are excited to announce that in partnership with OpenWorks Engineering we are bringing a new AI-powered detection and tracking system - SkyTrack - to end users. Building on the success of the SkyWall range of counter-drone solutions, SkyTrack is an easily integratable standalone camera system designed to perform autonomous tasks in a wide variety of use cases that extend beyond its counter-drone origin. Comprising a cutting-edge mechanical design, high-end day and night optics as well as advanced motion control and AI-capable detection and tracking software, the system is expected to be used in range of scenarios such as protection of high-profile events like airshows or global leadership summits, securing airports and other strategic infrastructure, monitoring of coastal and border areas and more.
Smart tracking
SkyTrack features Antmicro's next-generation AI algorithms for autonomous detection and tracking of moving objects against both sky and complex terrain. The edge AI software for SkyTrack was originally developed for the field proven autonomous UAS capture system, the SkyWall Auto, and then refined to meet the needs of the new product targeting a wider application field. To do that, together with OpenWorks Engineering we have been building our own datasets that we are using to constantly hone the system's functionality.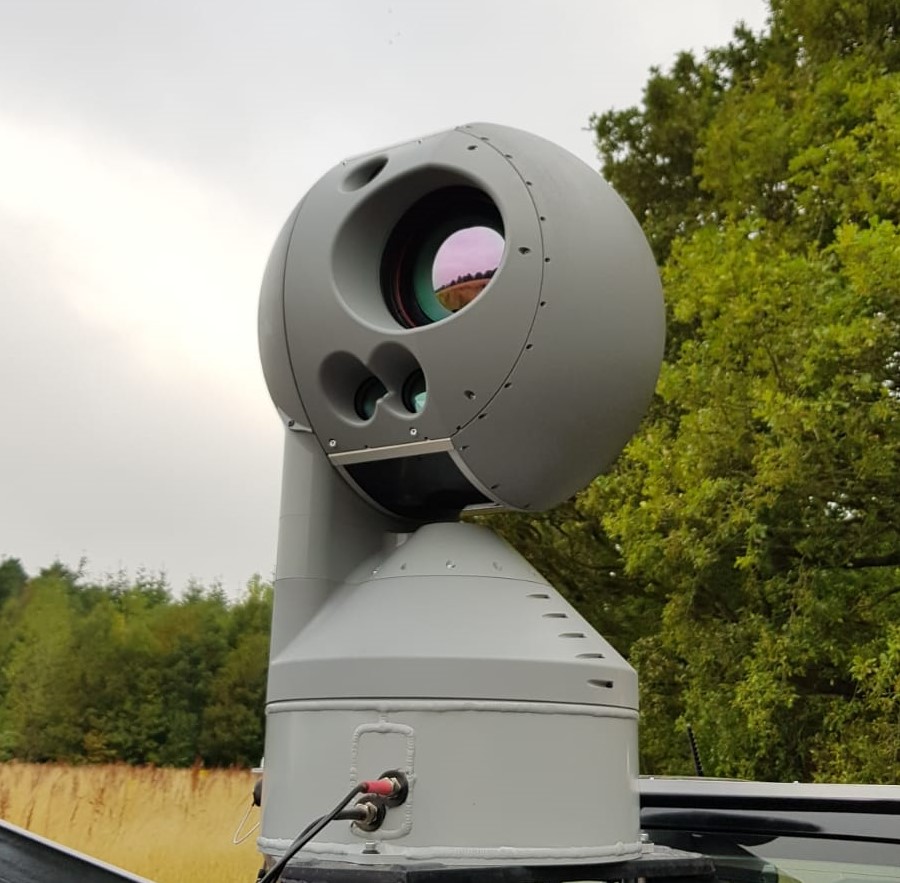 SkyTrack is capable of high-definition day and night operation and can track small objects, such as class 1 UAS, at a distance of more than 2.5km. Built to withstand the harshest conditions, it provides top performance in a range of scenarios and is currently being tested by partners like ESG in Germany against various UAS threats to prove it can enhance anti-drone systems such as GUARDION. The system is currently on sale and has already been independently tested by North American military and law enforcement authorities.
Built to protect
Our collaboration with OpenWorks Engineering dates back many years and product families, starting with SkyWall Auto - an autonomous system for capturing trespassing drones. It automatically detects and tracks a drone in order to bring it safely to the ground using a smart projectile with a net and (optionally) a parachute for physical defeat and easy forensic. The non-destructive nature of drone-neutralization allows the system to be deployed in contexts where other methods might not be suitable. SkyWall Auto, as well as its handheld predecessor, SkyWall Patrol, and a vehicle-mounted mobile variant called SkyWall Auto Response were deployed in dozens of applications and are being continuously and successfully field-proven by a number of government agencies around the globe. Most recently, SkyWall Auto has been tested by European military and Canadian government authorities for use in homeland security missions.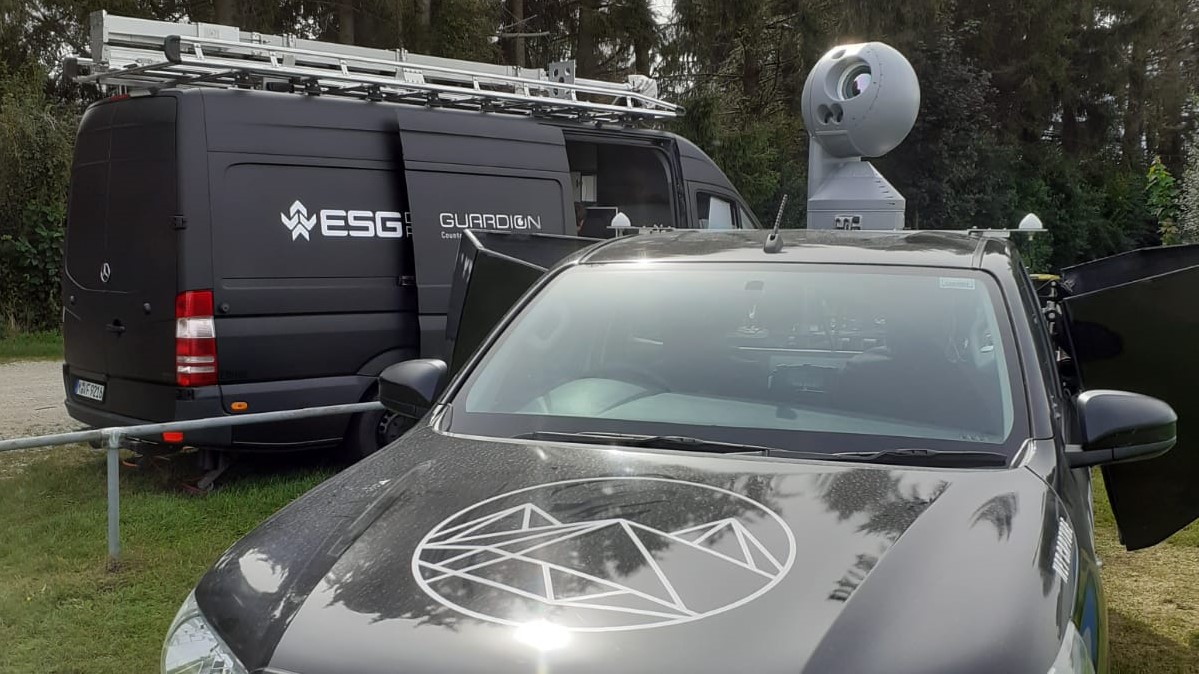 Setting standards in security
The new SkyTrack product is certainly turning heads within the world of security-oriented technologies. Already leading the way in the domain of counter-drone solutions, OpenWorks Engineering and Antmicro have teamed up again to deliver a state-of-the-art AI-capable system designed to perform smart surveillance in a variety of use cases. Whether operating as a standalone device or integrated with a larger system, SkyWall is bound to set a new standard among intelligent security solutions with its sophisticated edge AI software enclosed in a cutting-edge mechanical design.
If you are interested in purchasing SkyTrack or developing deep learning based edge AI vision systems, contact us at contact@antmicro.com.