Safety and security of embedded systems initiative
Published:
Recently we have not blogged much about our activity outside the technical sphere (well, we haven't blogged as much as we'd want to about that either – expect more notes soon!).
But we try to keep an eye open for interesting initiatives that go along well with what we do anyway – and SafeConnect, a cooperation of clusters and their SME members, focused around safety and security in Embedded Systems, is a good example.
If you're interested in who's-who in the project, you can go to the website of the leading institution in the project, Infinit.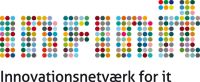 The project can boast some great participants, such as our old familiar faces from Nabto (still connecting the world's devices with their ingenious technology). Other companies also presented their portfolios, none the less impressive. While still in an early phase, it seems that the project will spark real commercial cases pretty soon.
Interesting input has come also from DSP Valley, who will also be the hosts of the next meeting. Looking forward to that!
If you want to learn more about SafeConnect, take a look at the description of the group on LinkedIn.