AXIOM with UltraScale+ module demoed at VISION Stuttgart 2016
Published:
Since Antmicro has been further expanding on the FPGA side into high-speed vision systems and custom camera development, we decided to team up with our Swiss partner Enclustra to make a joint presence at the renown VISION 2016 fair - the world's leading machine vision event, held every two years in Stuttgart, Germany.
With a booth conveniently set in the direct neighbourhood of Xilinx, of whom both Enclustra and Antmicro are official Alliance partners, we were the first design company to show off a working demo of Enclustra's brand new Xilinx Zynq UltraScale+ SoC module, the Mercury XU1+, which is formally still under development. The demo is actually a custom setup of the AXIOM camera platform. Placed right next to our original AXIOM Gamma Zynq-featured 4K camera, it was a great demonstration of how the open platform can be configured with basically any processing module that is required for specific needs - from filmmaking, to industrial and aerial/drone cameras. Both examples of AXIOM drew quite some attention of the fair's numerous participants, and the presence of many of our partners and clients in Stuttgart was a reassuring fact to note - confirming Antmicro's market position as a vision systems embedded design house.
VISION is definitely a more specialized fair, offering insight into an industry that goes beyond the conservative side of embedded systems. The topics that were discussed both within the official panel (90 talks over 3 days, quite something!) included deep learning/ neural networks, visual tracking and recognition solutions, smart UAVs and any ways of turning embedded cameras into smart and mobile processing units of their own that are now expected to deliver ready results rather than raw image data. So the demand for software solutions to address that is on the rise beyond any doubt.
VISION is an event that is definitely worth visiting and we are hoping to be back in Stuttgart in 2018 with more cutting-edge technologies.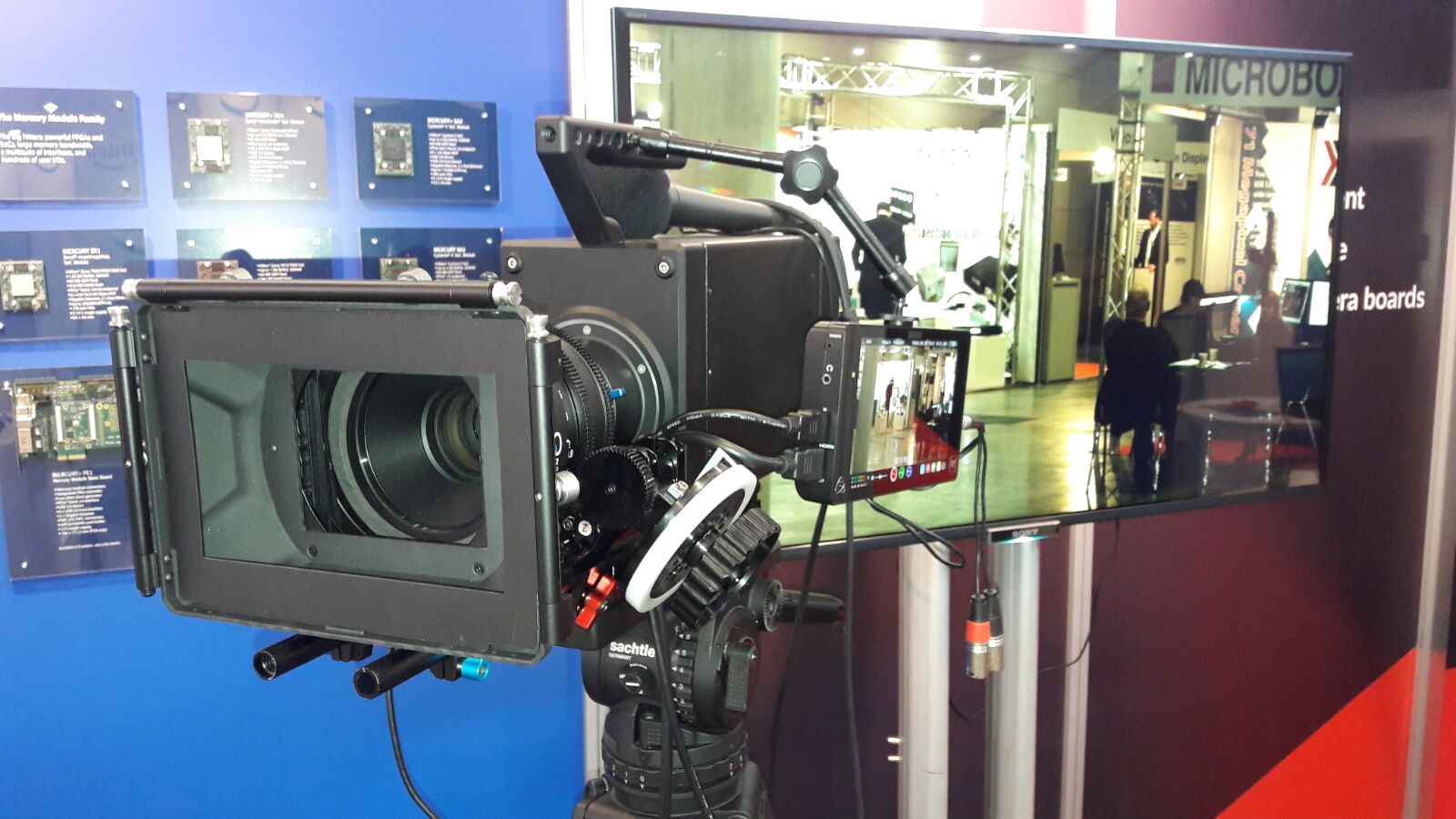 –
Antmicro and Enclustra will also be showcasing both AXIOM cameras - including the Xilinx UltraScale+ SoC custom version this time in its full-sized Hollywood filmmaking setup at Europe's most important industry event early next year - Embedded World in Nuremberg, Germany, March 14th-16th, 2017.