Adopting embedded systems for industrial vision applications and smart factories
Published:
Topics: Open machine vision, Edge AI, Open hardware
With the increasing demand for flexibility, easy integrability and low power consumption without compromising performance, many vision-oriented applications that have traditionally used industrial PCs as the main processing platform are shifting to embedded systems. The need for small size, energy and cost efficiency have been driving the proliferation of embedded solutions, typically Arm-based, which now provide enough compute for modern industrial systems performing real-time, machine learning-enhanced video processing.
One particularly interesting use case undergoing such a transformation is the smart factory, where new, edge-AI oriented platforms are enabling a shift towards deep learning, and enable the processing of data closer to where it's being produced, with lower latency and higher cost efficiency than before.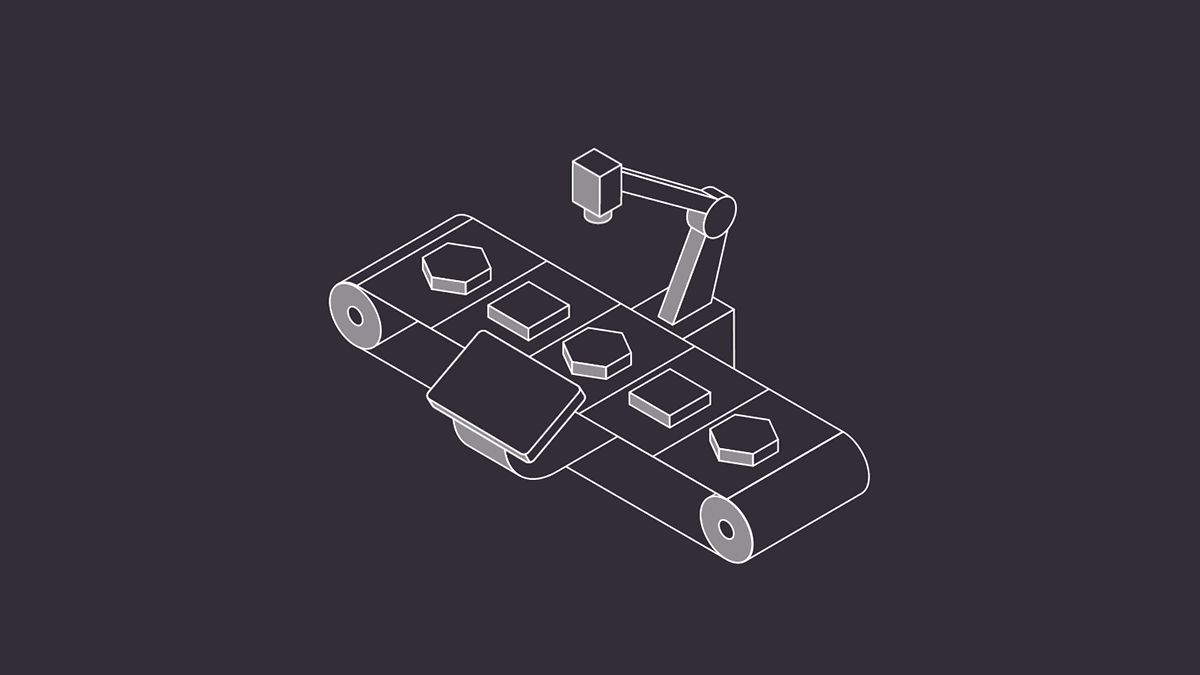 However, a move towards embedded solutions which open up these new opportunities may not always be straightforward, as it often involves investing in R&D, integrating new interfaces, embracing new data processing paradigms, etc., which in combination often constitute an overwhelming undertaking.
That is why Antmicro offers engineering and commercial support services aimed at offloading the burden of switching your edge AI processing pipeline to use your own, custom device. Together with our partners and manufacturers of excellent cameras, Allied Vision, we've been helping various industrial clients make this transition seamlessly and reap the benefits of open source solutions that we develop and work with in our projects.
A long term partnership to help you move faster
As a substantial portion of our design work focuses on creating advanced vision devices based on AI modules from edge AI SoC vendors such as NVIDIA, Allied Vision has teamed up with us to develop the necessary drivers that would interface their Alvium cameras with NVIDIA's Jetson TX2 / Nano and Jetson Xavier NX / Xavier AGX SoMs. As early adopters and NVIDIA Jetson Ecosystem partners, we've been using their SoMs in dozens of client projects, developing dedicated software and combining them with our open hardware Jetson Nano / TX2 NX / Xavier NX Baseboard or the TX2 Deep Learning Platform that we designed to provide a good starting point for products building upon NVIDIA's Jetson lineup.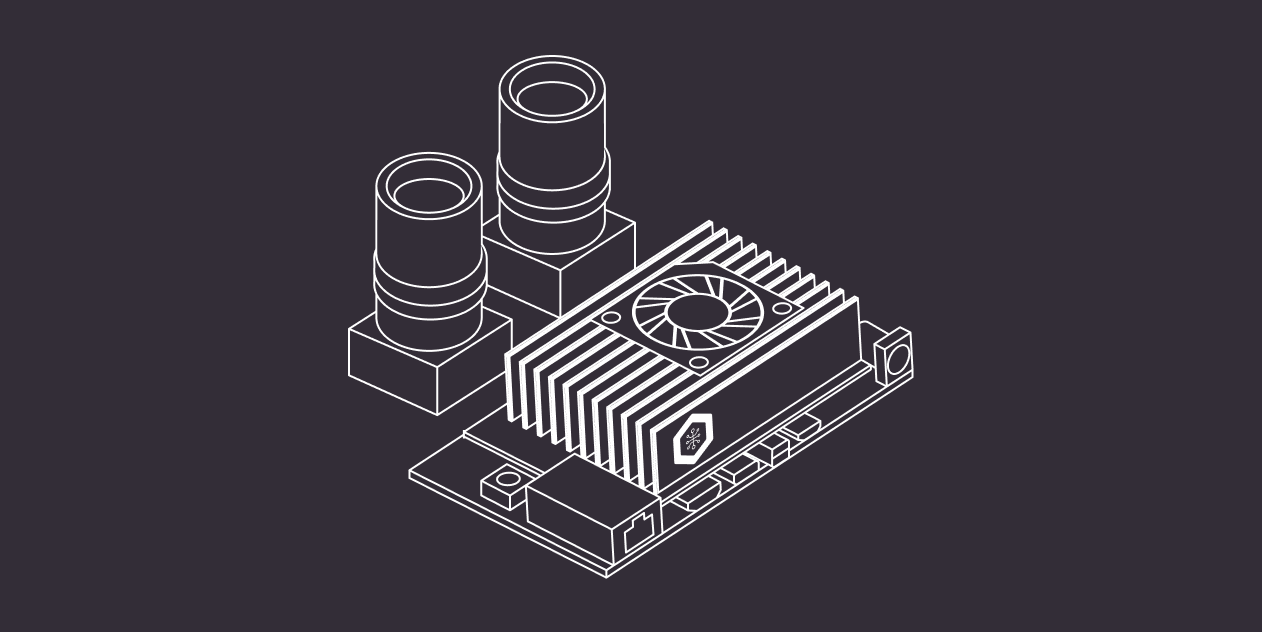 With a history of building high-end cameras for the factory floor, Allied Vision has targeted industrial use cases which want to migrate over to lower-cost, more integrated embedded platforms using their new Alvium platform.
Alvium cameras combine high-end image sensors with a flexible Integrated Signal Processor (ISP) which transforms video footage on the fly into a unified output format. They are equipped with a custom System-on-Chip that controls the image sensor and provides a unified interface for controlling the camera, independent of what sensor is used. The resulting modularity is what allowed us to create a single driver that supports all Alvium cameras, including future releases. Our work with Allied Vision aims to enable a broad and cross-platform support for their plug-and-play ISP-capable cameras, for edge AI platforms from NVIDIA and other vendors.
Antmicro's range of edge AI and embedded vision products
Our open hardware Jetson Nano / TX2 NX / Xavier NX Baseboard provides an ideal platform for a quick start of your preliminary development and design experimentation. Besides supporting three AI-focused modules from NVIDIA, it offers I/O options such as HDMI, GbE, USB-C, Micro USB, M.2 (key M) and Mini DisplayPort, and can be combined with Allied Vision cameras by means of dedicated accessories, such as the flexible CSI adapter, which are also compatible with other members of our flexible open hardware ecosystem, e.g., Zynq Video Board or the Coral Baseboard. You can purchase the Jetson baseboard from our partner Capable Robot Components, along with the essential accessories, and once you figure out what more advanced functionalities you need in your system, we can help you build a complete embedded edge AI data processing device.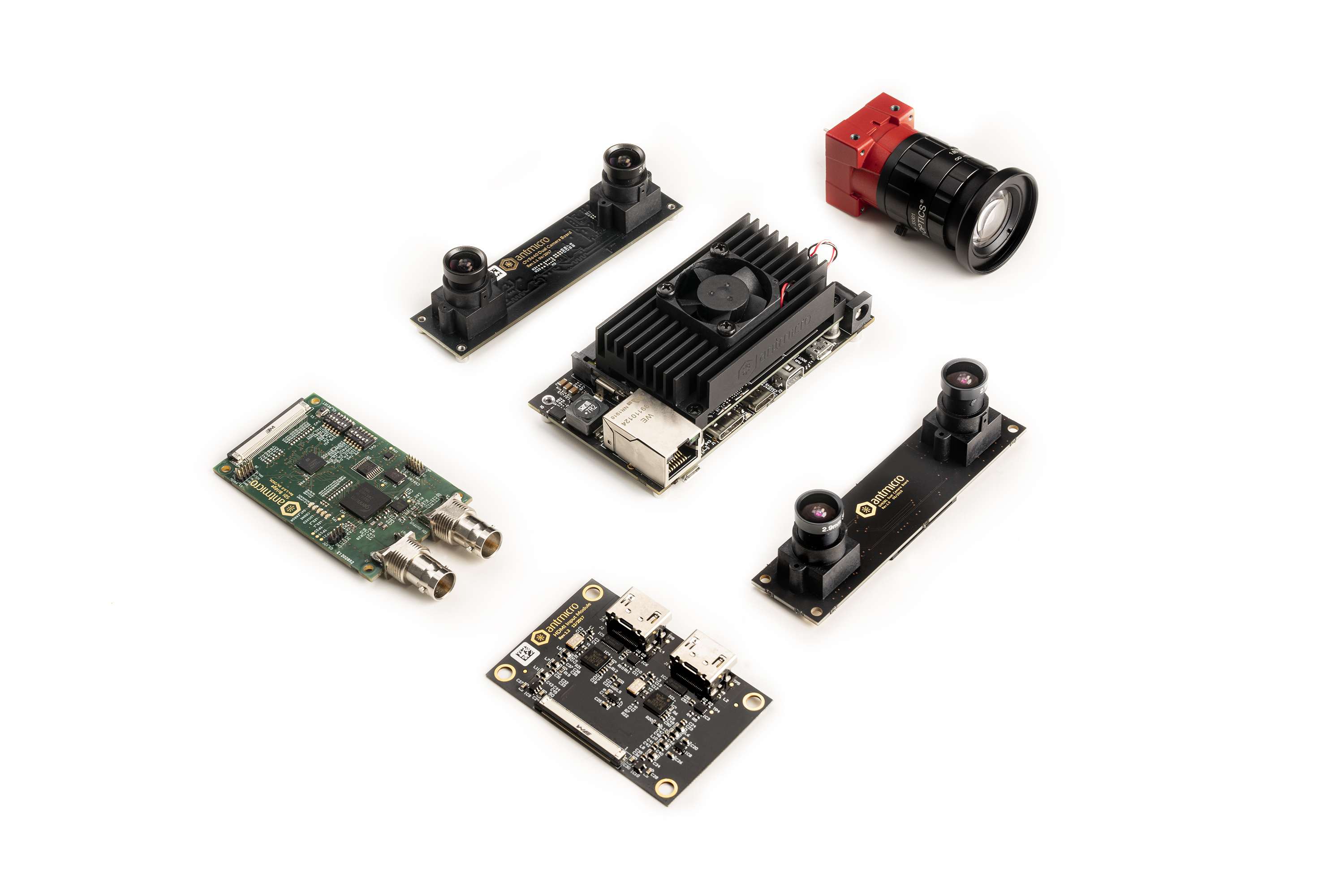 To unlock even more design options, we are expanding our open hardware portfolio with easily integratable camera boards, bridges and other accessories, e.g. the OV9281 dual camera module for stereovision applications or an SDI-to-MIPI bridge enabling professional video equipment to be used with embedded processing platforms.
Embedded experience
With our commercial end-to-end design services we have helped a variety of industrial customers adopt edge AI embedded vision systems which leverage the cutting-edge properties of Allied Vision's high-class camera sensors, PC-like performance of NVIDIA's SoMs and our hardware's flexibility and robustness. The devices we build have been delivering top results not only in the smart factory but also across a range of business vectors, e.g. smart cities, autonomous vehicles, agriculture, mining, heavy industry and defense, optimizing operations and performing complex tasks such sorting, detecting anomalies, object tracking and identification, etc.
We develop dedicated software and hardware, which can be customized to meet particular requirements and the diversified needs of our clients. If you are considering adopting embedded systems at your organization, we will be happy to discuss new projects and use cases. Get in touch with us at contact@antmicro.com to find out how our hardware and software services can help you quickly bring your next advanced device to your industry.