Antmicro's open hardware SDI-MIPI bridge available off the shelf with host software
Published:
Topics: Open hardware, Open FPGA, Open machine vision, Edge AI
Last year we released an open hardware SDI-MIPI CSI-2 bridge that enables connecting SDI-based industrial and film-grade cameras and video accessories with modern embedded AI platforms featuring the MIPI CSI-2 interface. We have since developed sample host software that integrates the bridge with our Jetson Nano / Xavier NX / TX2 NX baseboard to form a ready-to-go prototyping setup which can be used to rapidly develop a complete system with specific functionalities and quickly bring your product to market. Also, the SDI-MIPI bridge joins the baseboard and related accessories as another piece of Antmicro's cutting-edge open hardware available for purchase from our partner Capable Robot Components.
As an open hardware board based Lattice's Crosslink FPGA, the board is now also listed on Lattice's Community Sourced hardware page.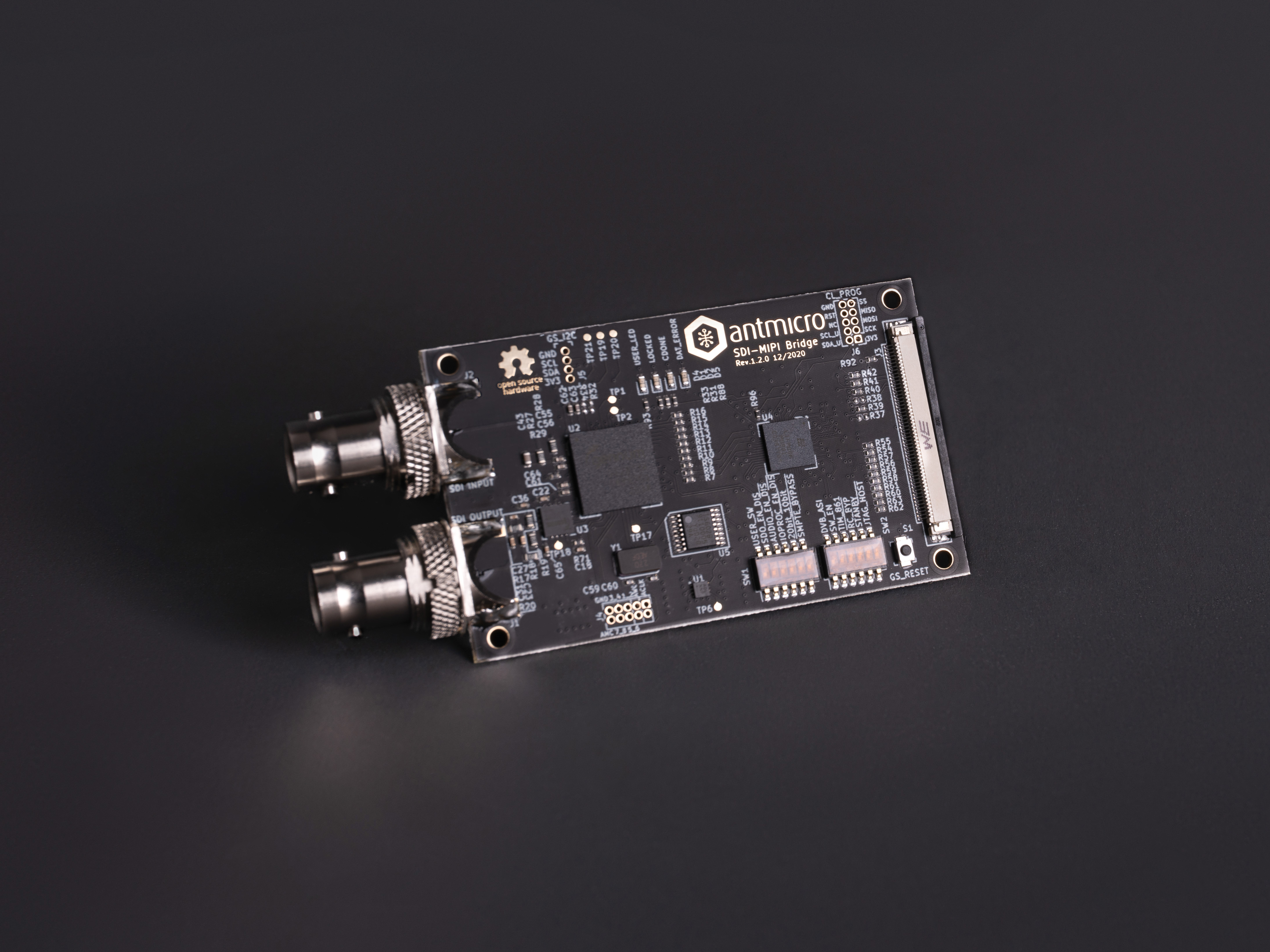 Best of the SDI and MIPI CSI-2 worlds
MIPI CSI-2 is commonly used in edge AI and IoT systems such as NVIDIA's Jetson Nano / Xavier NX / TX2, Qualcomm's Snapdragon, Google's Coral and NXP's i.MX8 platforms. However, it is not a good fit for more heavy-duty applications since it doesn't allow the camera sensor to be decoupled and placed further away from the main unit - something that is crucial in many industrial environments. Our SDI-MIPI board bridges both interfaces and allows designers to build flexible SDI-based systems that can leverage all the benefits of modern embedded AI platforms with MIPI CSI-2.
Antmicro's portfolio of integratable hardware and software solutions
The SDI-MIPI bridge is a part of Antmicro's diverse ecosystem of flexible open hardware solutions that includes devboards for popular AI modules, camera boards, adapters, connectors and other accessories which can be modified and combined to form a custom hardware basis for embedded edge AI devices.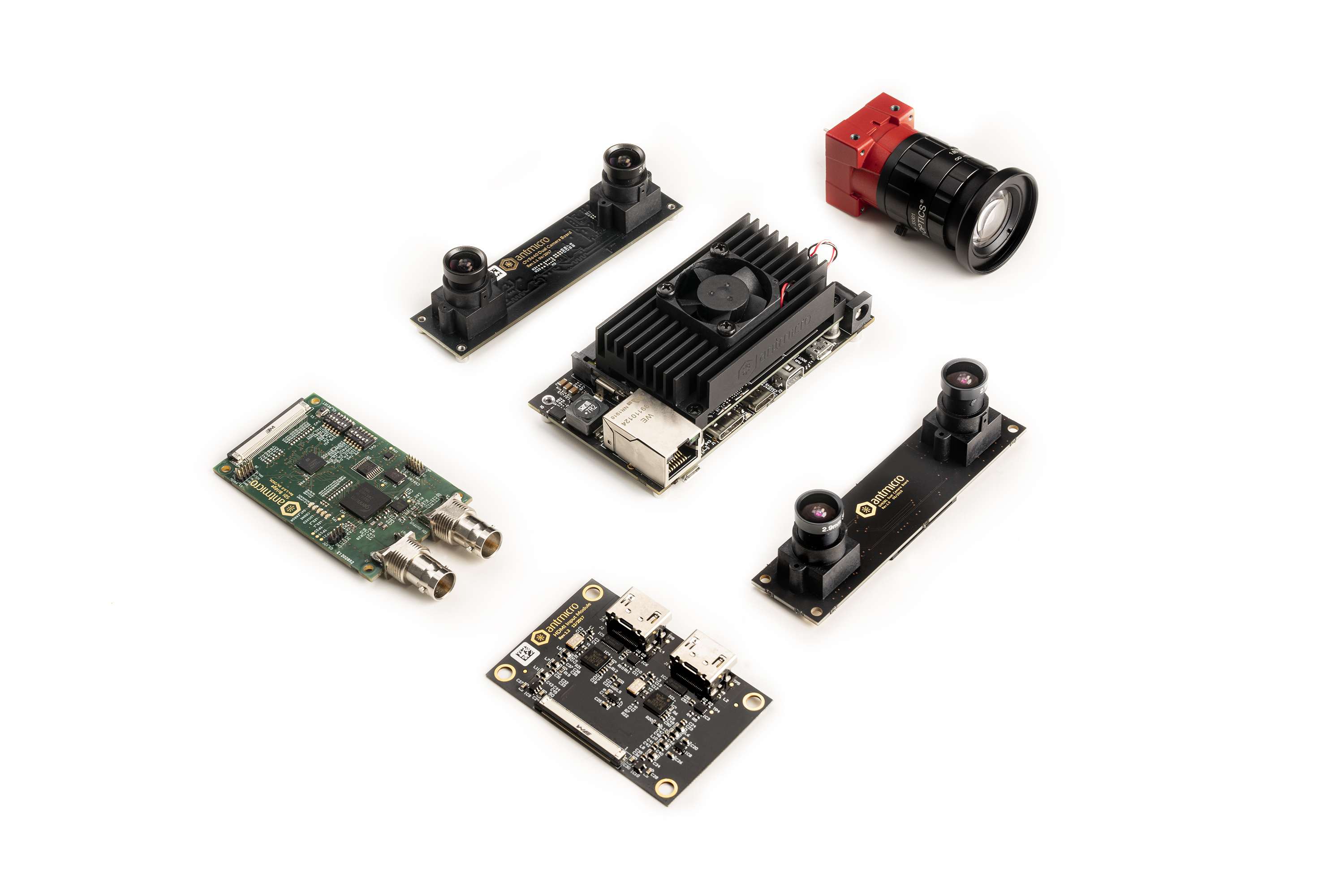 Our flexible open hardware can be used to kick off preliminary design of your device. Once you establish what advanced features your project requires, you can get in touch with us and let us take care of the whole development process, just like numerous clients for whom we've been building custom, application-specific data processing systems. The products we create perform complex video analysis to enable automatic, AI-enhanced object tracking and detection, industrial sorting, crop treatment, trespassing drone neutralization and more. Our services cover the whole development process, from the PoC phase, through FPGA design to AI algorithms and application software. The vendor-neutral character of the technologies we use ensures that you get a future-proof product that you have full control over.
Get in touch with us to find out how our end-to-end system development services can help you turn your idea into a powerful system that optimizes your workflow.