NVIDIA releases TX2 NX SoM compatible with Antmicro's Open Source Jetson Baseboard
Published:
Topics: Edge AI, Open hardware, Open machine vision
Our hugely successful open hardware Jetson Baseboard has been the basis for a number of systems that we've built for industrial customers looking to optimize their operations with artificial intelligence. Originally designed to support NVIDIA's Jetson Nano, the board has retained compatibility with further releases in this line of products, that is its more powerful brother, Xavier NX, as well as the recently released TX2 NX. The latest addition to the Jetson SoMs family is situated in the mid-range between Nano and Xavier NX, targeting mass-market AI applications and introducing more granularity in terms of price vs performance.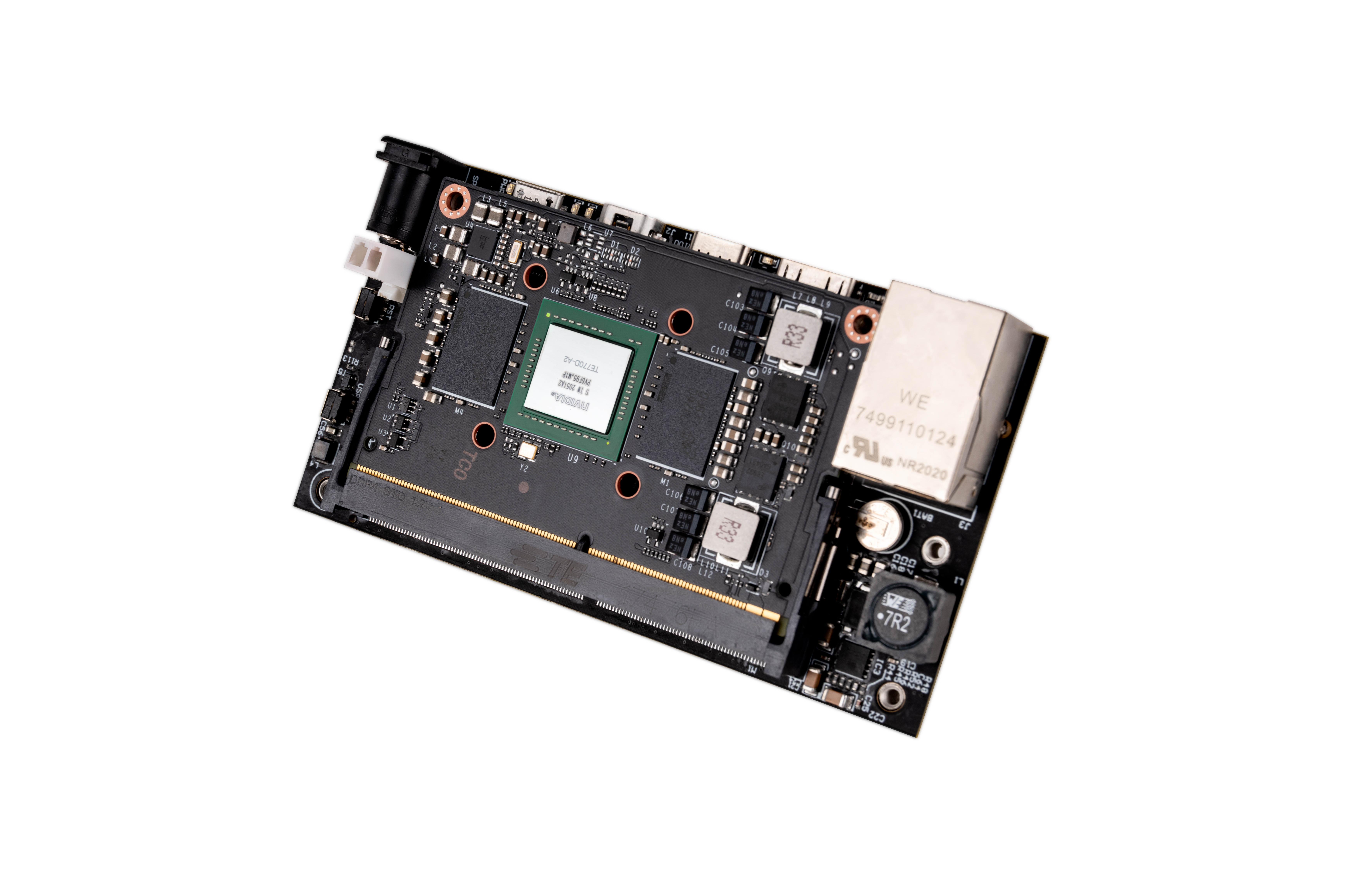 More design and performance options
TX2 NX is 2.5x more powerful than Jetson Nano but markedly more affordable than Jetson Xavier NX. It features a dual-core NVIDIA Denver 2 processor, a quad-core ARM Cortex-A57 MPCore processor and a 256-core Pascal GPU that can reach 1.3 GHz. The module provides up to 1.33 TFLOPS of AI performance, has 4 GB of LPDDR4 RAM and 16 GB of eMMC 5.1 flash storage.
Having the same form factor, all three Jetson System-on-Modules from NVIDIA are compatible with our open hardware baseboard, allowing you to easily scale the resources to match performance to your application. Combined with NVIDIA's SoMs, the baseboard has found its way into a number of our customer projects including various robotic devices, industrial inspection and hazcam systems, security and authorization infrastructure as well as smart home and smart city applications, enabling implementation of advanced functionalities, such as 10Gb Ethernet connectivity or the option to run Android on the Jetson SoMs.
Our engineering services cover the whole system development process, from hardware design, to AI algorithmics and applications software development, up to building over-the-air cloud management systems. In our work we use transparent, vendor-neutral technologies, removing the black-box effect, shortening time to market and delivering future-proof products that our clients have full control over.
Ecosystem of open hardware
The open source Jetson Baseboard is part of Antmicro's diverse ecosystem of open hardware solutions that we can combine and customize to build a hardware setup that exactly matches your project's needs. You can also use our open hardware to start prototyping, establish what advanced functionalities you need in your device and then let us take care of the actual development process.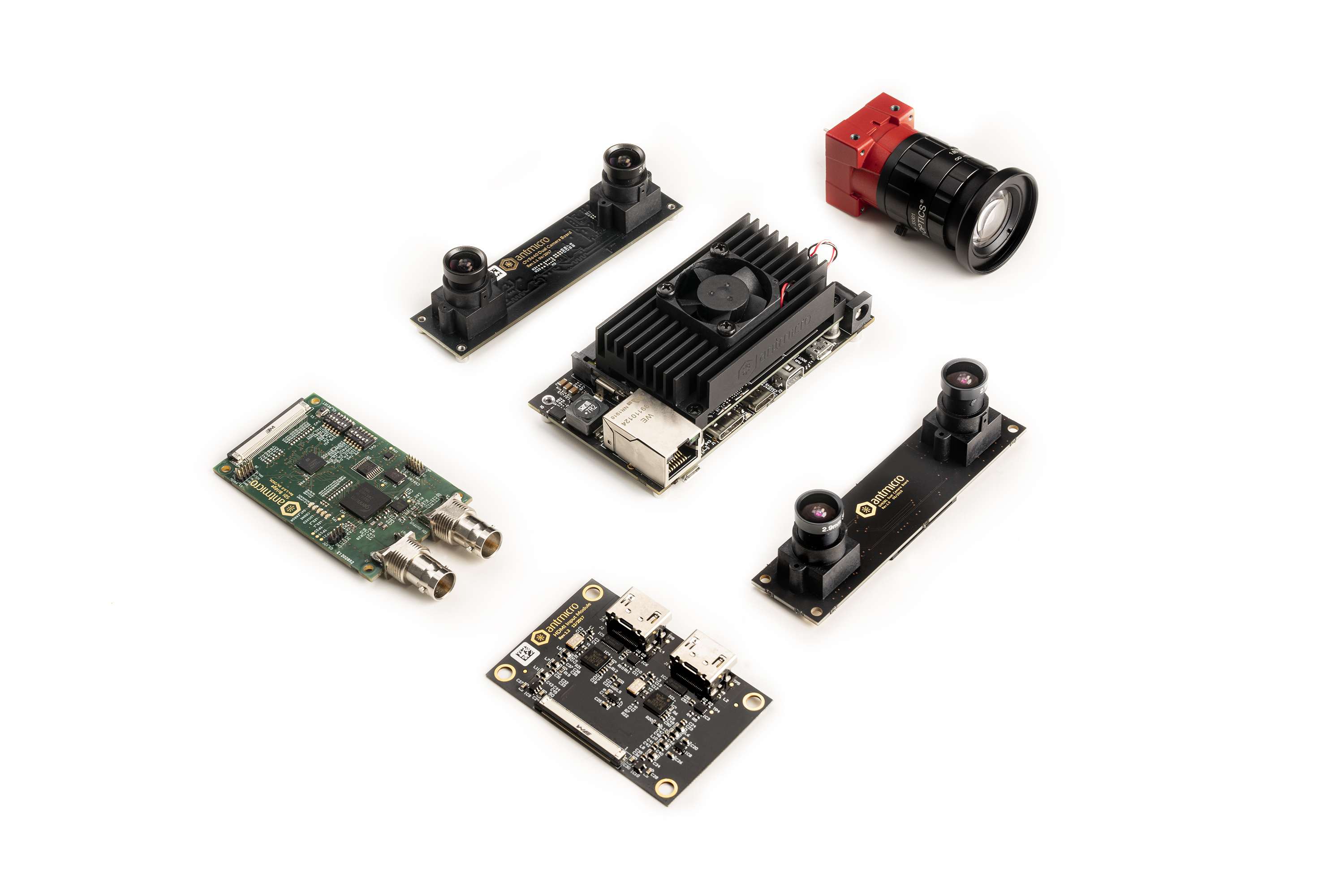 Our open hardware compatible with the Jetson Baseboard includes flexible camera adapters that enable connecting Allied Vision's cutting-edge Alvium cameras to our Jetson baseboard, which together constitute a flexible and robust starting point for a range of industrial use cases. The baseboard and the flex cables are available for purchase from Capable Robot Components and so is our SDI-MIPI bridge.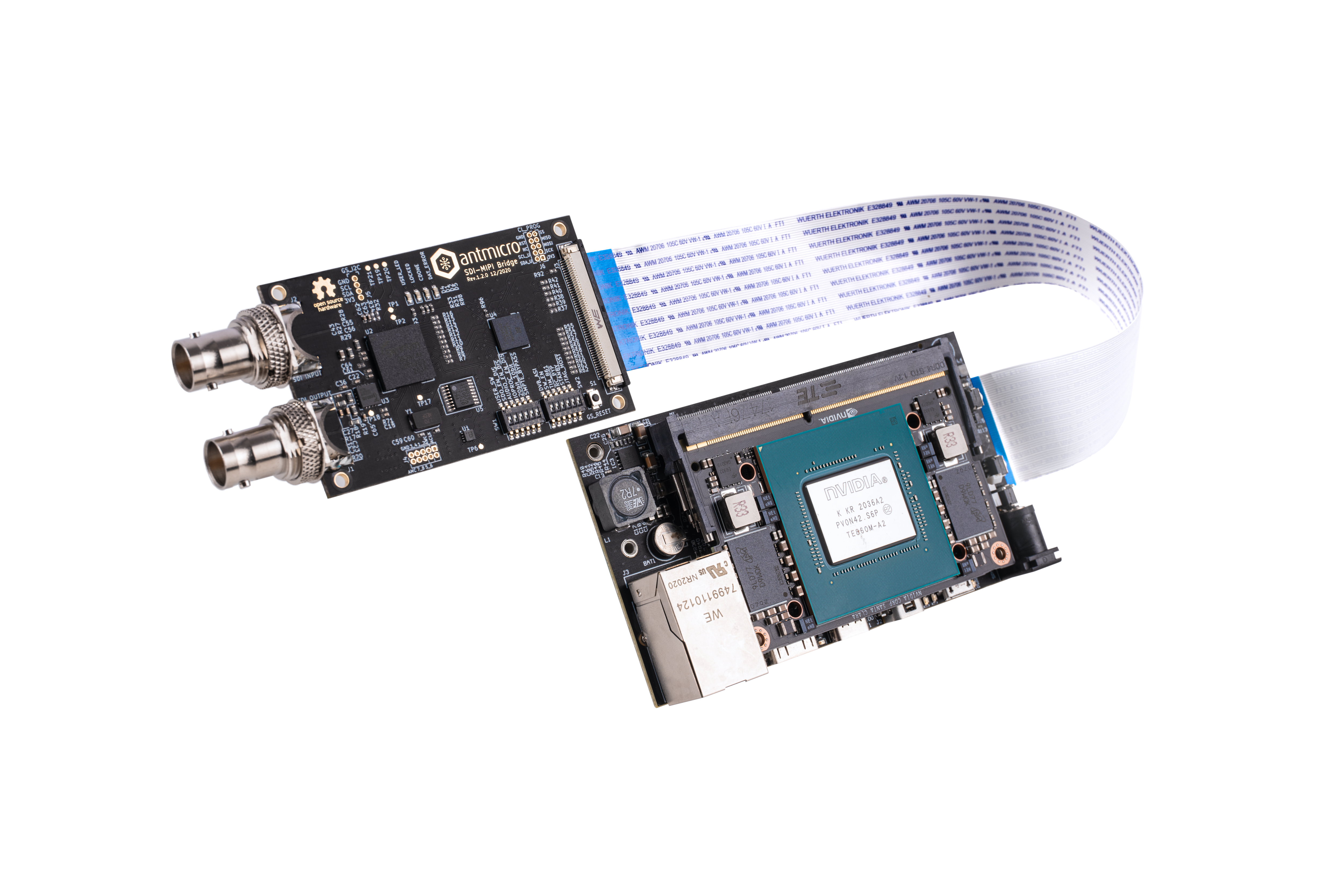 Reach out to us at contact@antmicro.com if you need a cutting-edge industrial computer system that will modernize the operations in your business.